Posted on
Thu, Nov 22, 2012 : 11:27 a.m.
Thanksgiving weekend movie break? Consider these options
By Jenn McKee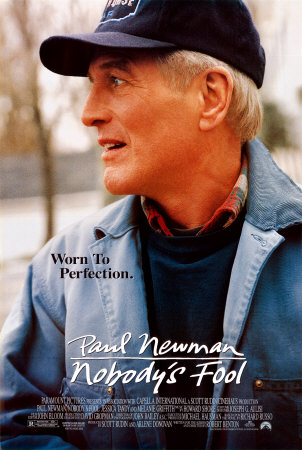 Thanksgiving traditionally involves a decadent meal, some football, a lot of family—and some down time when you want a break from family togetherness.
Yes, sometimes families flock to the cineplex together during the holiday weekend to check out Oscar-bait new releases (This year, "Lincoln," "Life of Pi," "Hitchcock," etc.). But with older films now available at the push of a button, you might just want to curl up in a darkened corner of the house and check out one of these films, which employ Thanksgiving as a narrative backdrop.
Woody Allen's "Hannah and Her Sisters" and "Broadway Danny Rose"
In "Hannah" (1986), the intertwined stories of a family in flux, over the course of two years, begin and end with Thanksgiving dinner. A great, smart comic drama, starring Allen, Barbara Hershey, Carrie Fisher, Michael Caine, Mia Farrow, Dianne Wiest, Maureen O'Sullivan, and Max von Sydow.
In "Broadway Danny Rose" (1984), the world's worst theatrical agent (he represents a one-legged tap dancer) hosts a Thanksgiving meal for his clients. Goofy, screwball fun, starring Allen and Mia Farrow.
Ang Lee's "The Ice Storm"
Lee's in the news a lot just now, since he directed "Life of Pi," but one of my favorite Lee films is "The Ice Storm," a heartbreaking family drama (based on Rick Moody's novel of the same name), set in 1973, which stars Kevin Kline, Tobey Maguire, Katie Holmes, Sigourney Weaver, Joan Allen, Christina Ricci, and Elijah Wood.
John Hughes' "Planes, Trains and Automobiles"
A Turkey Day film list without "Planes, Trains and Automobiles" (1987) is like a Thanksgiving without pie. In this classic holiday comedy, Steve Martin plays a man (Neal) desperate to find a way home to his family, while John Candy is the overbearing, spirited shower ring salesman Neal can't manage to shake.
"A Charlie Brown Thanksgiving"
OK, it's not technically a movie, I know, but "A Charlie Brown Thanksgiving" (1973) never disappoints as a comfort food-like nostalgia trip.
Robert Benton's "Nobody's Fool"
Based on Richard Russo's novel, "Nobody's Fool" (1994) is a quiet, charming, sweetly funny Paul Newman vehicle that tells the story of Sully, a man who flirts with his boss' young wife and finds himself, when his long-forgotten son moves to town, facing new, unfamiliar responsibilities. Also stars Jessica Tandy, Bruce Willis, Melanie Griffith, and, as a cop, Philip Seymour Hoffman.
Jodie Foster's "Home for the Holidays"
Many films have a Thanksgiving scene, but "Home for the Holidays" (1995) is entirely focused on one family's awkward, dysfunctional, funny and painful gathering for one Thanksgiving weekend. It's not a great film, but it offers some laughs, some good performances, and a writ-large exploration of the messy nature of many family relationships. Stars Holly Hunter, Robert Downey, Jr., Anne Bancroft, Charles Durning, Dylan McDermott, Steve Guttenberg and Claire Danes.
What Thanksgiving films would you add to the list?
Jenn McKee is the entertainment digital journalist for AnnArbor.com. Reach her at jennmckee@annarbor.com or 734-623-2546, and follow her on Twitter @jennmckee.