movie review
metro times:

'The Artist' a heartfelt - and effective - love letter to Hollywood

Posted on Fri, Dec 23, 2011 : 4:52 p.m.
The Artist
Opens today at the Michigan Theater
Review by Corey Hall of the Metro Times
Grade: A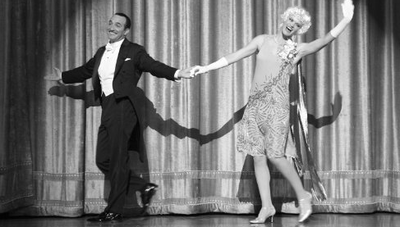 Silence is golden in "The Artist," an effervescent salute to the shimmering, glamour-soaked Hollywood of our hazy collective remembrance: more nostalgic for a feeling than any specific film, it evokes sense memory by limiting one of them. Technically it's intended as a silent, as the actors do not speak for most of the film, but with a sparkling score by
Ludovic Bource
, along with some classic show tunes, it's the most toe-tapping "silent" ever made.
Read the full review here