Posted on
Mon, Feb 8, 2010 : 10 a.m.
Valentine's Day gift ideas from the experts
By Richard Retyi
Valentine's Day is six days away and it's time to do some research. Rather than trust Google or (ugh) KGB (see below) I asked a panel of hand-picked experts for their suggestions on the perfect Valentine's Day gift ideas. They didn't disappoint.
KGB Team KGB (text 542542 for answers) Relationship status: unknown "The best Valentine's gift would be a romantic dinner that you cooked followed by a long walk."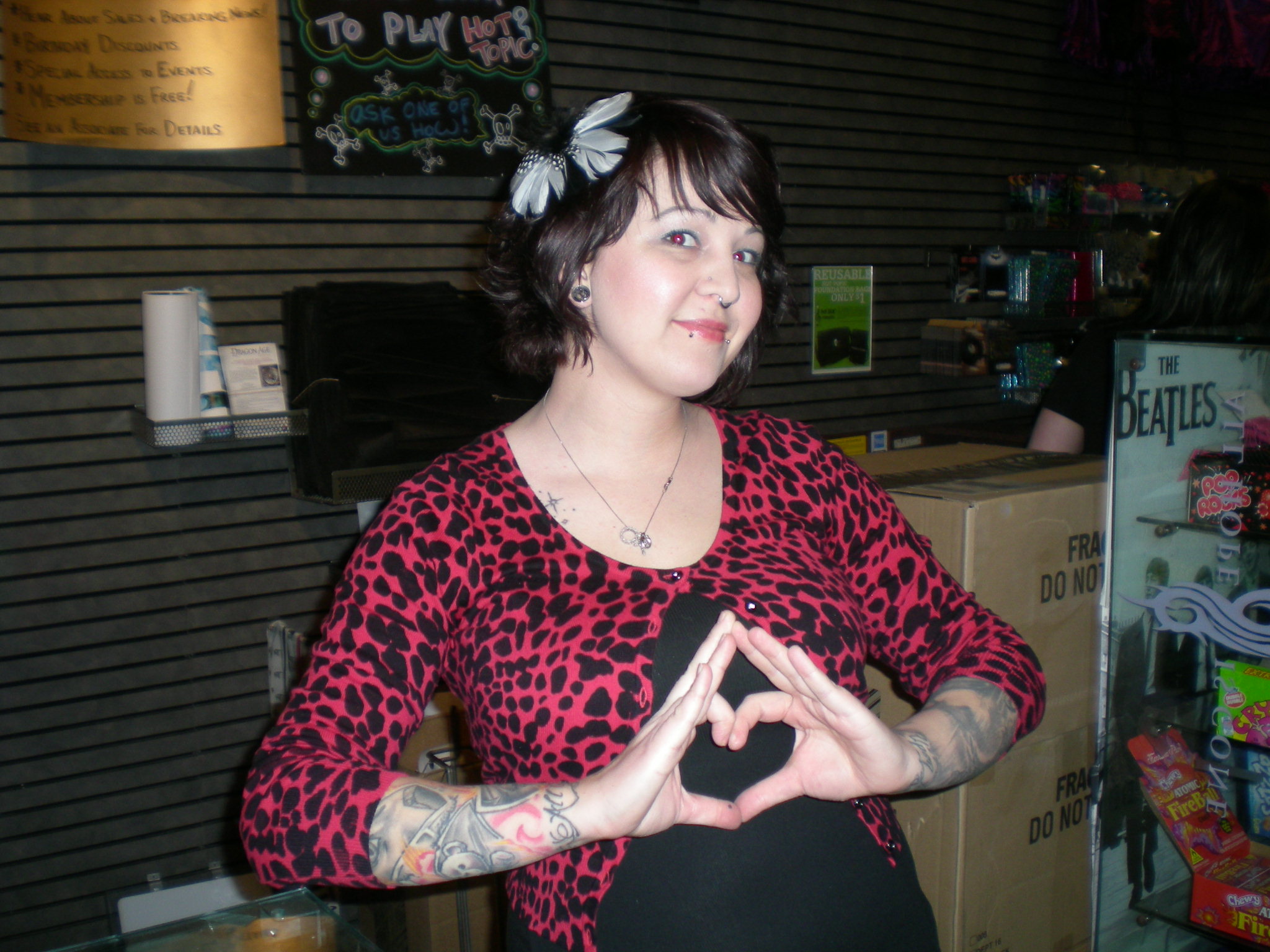 Jamie
Hot Topic Worker
Relationship status: married
"I would love a good night out. My husband and I are actually going to the Dirty Show in Detroit. We live in Jackson so we'll stay in a hotel in the city and have a good night out."
Ashley Danielson Build-A-Bear-Workshop Salesperson Relationship status: married "I'm a sucker for a guy who plays guitar, so if he wrote me a song and played it I'd melt. I think a good Valentine's Day gift would be Champ the Bear. You can personalize a sound for him and buy accessories and everything."
Matt Jones Area Musician Relationship status: in a relationship "I want a pressure free night out. Dinner at Polish Village where I'll order stuffed beef rolls and then we'd go to the Polish Sea League and I'd drink a Budweiser and a shot of Maker's. Then to the trashiest motel on Telegraph."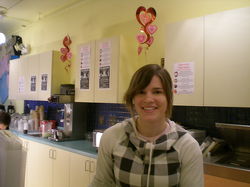 Ellen Tondreau
Cupcake Station
Relationship status: single
"I don't want flowers, I'd just want to hang out. If someone made me dinner, something creative, that would make me happy. Indian food is hard to make, right? I haven't had to give a Valentine's Day gift in a while. The last gift I gave was a copy of
Catch 22
. The
Hot Hot Hot cupcake
has chilis and chocolate - I'd personalize it with "I Love You" and give that to a special someone."
Rachel Smith
Busch's Florist and Resident Girlfriend
Relationship staus: couldn't be happier
"The perfect gift would be something tailored for the recipient. Right now, the best Valentine's Day gift I can think of is a nice pair of insoles to put in my shoes because I've been working a lot lately and my feet hurt. They're kind of pricey and I'm kind of poor. Also, if you get flowers, it's not a terrible idea to tip the florist because they'll have a long work weekend and they don't get paid extra for Valentine's Day."
Sean Farrell Dippin' Dots Guy Relationship status: married "I'd love anything from the Apple Store. Valentine's Day is more about the ladies though. You should treat her like a princess. I've been with my wife for eight years now and we're past presents; we've had to get more creative. She cooks a lot so maybe I'll make her dinner and give her a card."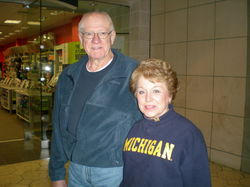 Janet Duff and Paul Wonsack Mall Walkers Relationship status: it's complicated
Janet: "I would love a gift card to
Barnes and Noble
or
Borders
. I love those stores and that way I could buy whatever I wanted." Paul: "A blank check from someone with an unlimited checking account." Janet: "Maybe I would give someone a surprise trip to somewhere nice. Just pack our bags and make it a surprise." Paul: "Where, like
Dearborn Heights
?"
Amanda Melton Bungee Jump worker near Von Maur at Briarwood Mall Relationship status: unknown
"I would love a day off work. I'm not into candy or flowers. I'll take a night at the movies, maybe go see
From Paris With Love
or
Cop Out
."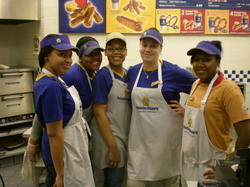 Robyn McKinney, Charlotte Rogers, Shatanna White, Allison McDonald, Courtney Moore Auntie Anne's Girls Relationship status: single except Shatanna (married)
"Money, a car, a house, a big old ring! Maybe a Bahamas vacation - we think big here. Valentine's Day is for girls, we're not supposed to get a guy anything. That's for Sweetest Day."
Leah Diel Singer/Keyboardist for Lightning Love Relationship status: in a relationship
"I would love a nice date night. Dinner at
Cass Café
and then a movie at the
Redford Theatre
. Something old - the Thin Man or Singin' in the Rain. Then we'd go to the
Corktown Tavern
near old Tiger Stadium for karaoke. Somewhere in there I'd like some cherry cordials. Then we'd end the night making out cute-style."
Dustin McDonald Bartender at the Elbow Room Relationship status: in a relationship
"It would have to be an event. Dinner at a nice sushi restaurant. My girlfriend and I live together so maybe I'd take over the household duties for the week. I hate laundry and cleaning the bathroom. You also have to go out of your way in the sex department. Not your typical, "Are you done yet?" Pack the Kamasutra, buy some nice flowers. Kamasutra and flowers together, c'mon!"
Amy EB Games Expert Relationship status: engaged
"I like getting video games as gifts. I'd love to get
Bioshock 2
, the collector's edition. It comes with a vinyl record and a CD of the orchestral score, vintage posters and of course the game."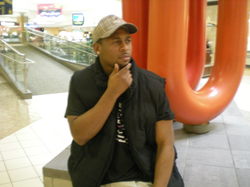 Trebreh Story and Losha Meade Lids Salespeople Relationship status: single
Trebreh: "I would love to get chocolate or boxers. The chocolate has to have caramel in it and the
boxers need to be silk
. I'd also take some cologne. I like
Sean John
." Losha: "I'd love to get anything that smells good. Something from
Bath and Body Works
or Victoria's Secret. Maybe jewelry, it doesn't matter what, as long as it's cute. I'm not picky."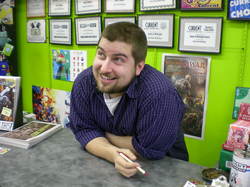 Nick Yribar Vault of Midnight Worker Relationship status: in a relationship
"I'd love to get a stack of comics. If they are a big spender, maybe a near-mint copy of
Action Comics #1
. It's worth about $300,000. My perfect Valentine's Day would be food, a bad movie and isolation."
Brittney Remson Kinder Care Daycare Worker Relationship status: in a relationship
"I hate Valentine's Day. If someone likes you they will celebrate you every day, not just on some Hallmark holiday. My boyfriend gave me a key to his apartment yesterday and he put a
cute little robot
on it, so I guess it's an early Valentine's Day present."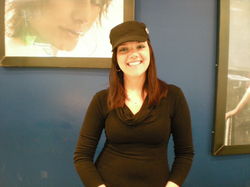 Sarah Mull Tricho Receptionist Relationship status: in a relationship
"I would love a spa package - massage, manicure, pedicure, facial, massage. I like flower - red roses are for Valentine's Day. I like getting them at work so I can show off."
(Richard Retyi writes the bi-weekly-ish column "Lie to Your Cats About Santa" when he's not wandering through the mall interviewing strangers. Read more of his stuff here or email him your musings at richretyi@gmail.com.)