Posted on
Mon, Feb 25, 2013 : 5:51 a.m.
The New Theatre Project plays with 'Edward the Second'
By AnnArbor.com Staff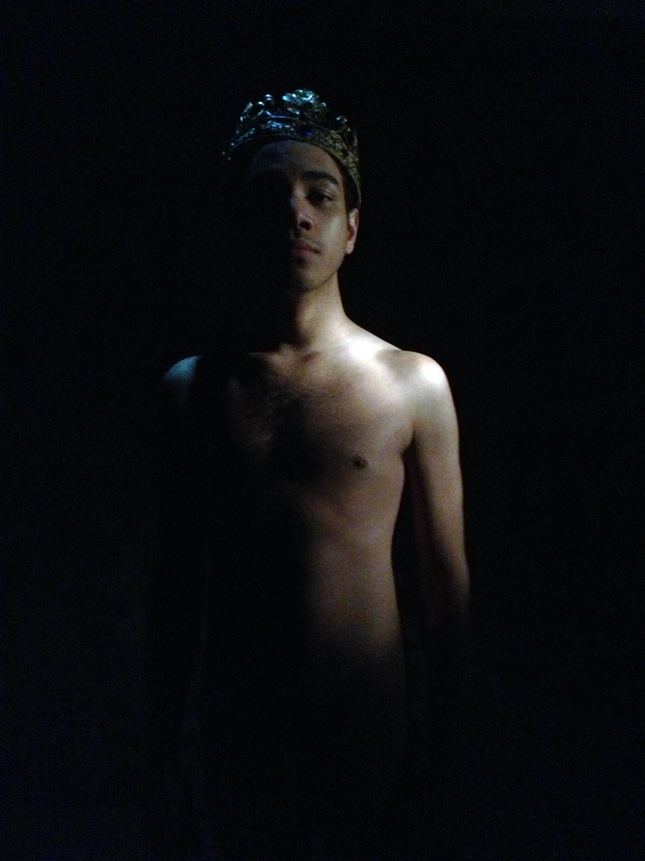 Photo by Keith Paul Medelis
The New Theatre Project
continues its third season with a return to contemporary reworkings of the classical theater canon.
"We spent many months last year searching through anthologies and old books looking for just the right play to take on," said artistic director Keith Paul Medelis in a press release. "Eventually we came to look at 'Edward II,' published in 1593. It is not frequently produced, but there is magic in it." "Edward the Second" will play March 1-31.
The adaptation imagines what naive, young lust would look like on an epic scale. What if an eroticized love affair could destroy an entire nation? What if a breakup could strand you, banished in a foreign world?
A party boy, a loser, a pothead, a wastoid, and now a king, Edward, not ready for the call of adulthood, is crashing in his dad's basement with his disreputable boyfriend, Pierce. His brother Kent lives under the burden of his beloved father, and his wife Isabel will only put up with it for so long before her ambitions get the best of her. "Edward the Second," The New Theatre Project's first history play adaptation, exists in the tensions between power and desire, pain and pleasure, and past and present. The classic love story - with its unforgettable, explosive ending—is about the impossibility of young love and the casualties of adulthood.
"Edward the Second" contains violence, strong language, sexual simulations, and nudity. Audience members under the age of 18 must be accompanied by an adult.
The cast features John Denyer, Chris Jakob, Artun Kircali, and Andrew Papa under Medelis' direction. Designs are also by Medelis, with assistance from Eben Mannes on sound design, Steve Xander Carson as fight choreographer, and Michael Hartung as movement director.
The New Theatre Project will offer three pay-what-you-can previews of "Edward the Second" on March 1-3 at 8 p.m., with an official opening date of March 8. Regular performances will continue through March 31, Fridays-Sundays at 8 p.m. Further details are available online at www.thenewtheatreproject.org.
All performances take place at the Mix Studio Theater, 130 W. Michigan Ave. in Ypsilanti. Ticket prices are $15, $10 for students and industry. Tickets are available for purchase online via Brown Paper Tickets. TNTP no longer uses its old box office phone number, but the Mix can be reached at 734-961-8704.