Posted on
Thu, Aug 29, 2013 : 6:06 a.m.
'Ain't Them Bodies Saints,' 'Psycho' and more at the movies
By Russ Collins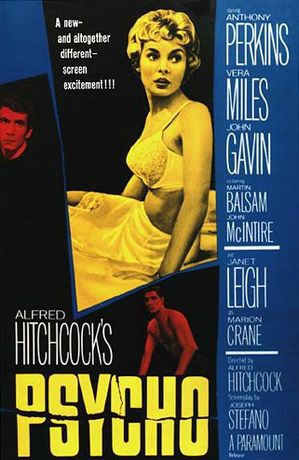 Opening Downtown
In "Ain't Them Bodies Saints," Bob (Casey Affleck) and Ruth (Rooney Mara), an impassioned young outlaw couple on an extended crime spree, are finally apprehended by lawmen after a shootout in the Texas hills. Although Ruth wounds a local officer, Bob takes the blame. But 4 years later, Bob escapes from prison and sets out to find Ruth and their daughter, born during his incarceration. Set against the backdrop of 1970's Texas Hill Country, director David Lowery paints a poetic picture, evoking the mythology of westerns and saturating the dramatic space with an aching sense of loss. Cinetopia Festival programmer Brian Hunter saw the film at Sundance and says the film "recalls the intimate beauty of Terrence Malick with a performance from Rooney Mara that will leave you spellbound." "Ain't Them Bodies Saints" opens Friday at the Michigan Theater.
"The Spectacular Now" is the story of high school senior Sutter (Miles Teller), an effortless charmer and self-proclaimed "life of the party" - and of how he unexpectedly falls in love with "nice girl" Aimee (Shailene Woodley). While Aimee dreams of the future, Sutter lives in the now. And yet somehow, they're drawn together. What starts as an unlikely romance becomes a sharp-eyed, straight-up snapshot of the heady confusion and haunting passion of youth - one that doesn't look for tidy truths. "The Spectacular Now" opened Wednesday at the State Theatre.
Opening at the Multiplex
Teen pop sensations One Direction get their turn at a documentary with "One Direction: This Is Us," an intimate all-access look at life on the road for the global music phenomenon. Weaved with live concert footage, the film tells the story of Niall, Zayn, Liam, Harry and Louis' meteoric rise to fame, from their humble hometown beginnings and competing on the X-Factor, to conquering the world and performing at London's famed O2 Arena. "One Direction: This Is Us" opens Friday.
In "Getaway," Brent (Ethan Hawke) is a burned out race car driver who is thrust into a do-or-die mission behind the wheel when his wife is kidnapped. With Brent's only ally being a young hacker (Selena Gomez), his one hope of saving his wife is to follow the orders of the mysterious voice (Jon Voight) who's watching his every move through cameras mounted on the car Brent's driving. "Getaway" opens Friday.
In "Closed Circuit," a high-profile terrorism case unexpectedly binds together two ex-lovers (Eric Bana and Rebecca Hall) on the defense team, testing the limits of their loyalties and placing their lives in jeopardy. After a busy London market is decimated by an explosion, only one member of the suspected terrorist cell survives, and he's soon arrested and jailed. Preparations begin for what promises to be the trial of the century. But there's a hitch: the government will use classified evidence to prosecute him - evidence so secret that neither the suspected terrorist nor his lawyers can be allowed to see it. "Closed Circuit" opens today!
Special Screenings Downtown
The Michigan Theater is proud to present R. Kelly's "Trapped in the Closet" as a special sing-a-long! This action-packed, fully interactive show features a "Dance Party Warm-Up," sing-a-long subtitles, interactive props, and an encore song at the end of the show to leave the audience dancing. A must see! "Trapped in the Closet" plays tonight at 10 p.m.
"Casablanca," the ultimate film classic starring Humphrey Bogart and Ingrid Bergman, plays the Michigan Theater for its annual beginning of the semester screening on Monday, September 2 at 7 p.m. This screening is free for all students with a valid student ID.
Credited with inventing the genre of the modern horror film, "Psycho" has had its share of sequels and imitators, none of which diminishes the achievement of this shocking and complex thriller. Alfred Hitchcock's signature choreography of cinematic elements, featuring Anthony Perkins' haunting characterization of lonely motel keeper Norman Bates controlled by his recluse mother, has never been equaled. Psycho" plays Thursday, September 5 at 10 p.m.
"Run Lola Run" is as high on action as it is on concept, a film that deftly touches on the notion of cause and effect. Lola (in a star-making performance from Franka Potente) maneuvers her way through the streets of Berlin and through three varying, but wholly intertwined, scenarios in an attempt to rescue her boyfriend from his own seedy dealings. The problem? She only has 20 minutes and she needs 100,000 German marks. "Run Lola Run" plays Sunday, September 1 at 1:30 p.m. and Tuesday, September 3 at 7 p.m. at the Michigan Theater.
See you at the movies!