Posted on
Thu, Jan 3, 2013 : 10:21 a.m.
The Yellow Room Gang plays The Ark and teens can battle bots at the library this weekend
By Ann Dwyer
TEENS
The Library LEGO League will bring back "Robot Wrestling" at Ann Arbor District Library, Downtown (main) Branch on Saturday. 1-4 p.m. When two robots enter the ring, only one can leave victorious! Battle teams will assemble to create the most devastating robot possible. Build your demolition demon, program your plan of attack, then release the un-holy terror that is robot wrestling into the ring to battle the robot opponent! There will be prizes. Free. For teens grades 6-12. 343 S. Fifth Ave., Ann Arbor. 734-327-4200.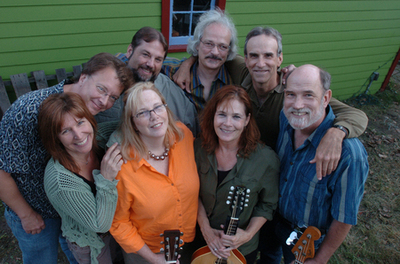 MUSIC
Local favorites The Yellow Room Gang will gather at The Ark on Saturday. 8 p.m. An octet of Michigan songwriters that includes Kitty Donohoe, Matt Watroba, Jim Bizer, Annie Capps, Jan Krist, Michael Hough David Tamulevich and David Barrett. Come and be a fly on the wall as the exchange of creative ideas flows freely between these talented musicians. $15. 316 S. Main St., Ann Arbor. 734-761-1800.
MUSIC
French pianist Lise will be in concert at METAL on Saturday. Doors open at 7:30 p.m., music starts at 8 p.m. Ann Arbor's own Frank Pahl will also be playing. It's sure to be a packed house. Check out her work here. $10 suggested donation. 220 Felch St., Ann Arbor.
MUSIC
Pianist Robert Satterlee is joined by violinist Elizabeth Suh-Lane and horn player Andrew Pelletier for an evening of chamber music at the Kerrytown Concert House on Sunday. 7p.m. Music will include works by Mozart, Piazzolla and culminate with the virtuosic Brahms Horn Trio. Satterlee plays regularly throughout the United States, delighting audiences with his incisive and imaginative performances. $25/ Assigned rows 1-2; $15/ Assigned rows 3-5; $10/ General admission; $5/ Student. 415 N. Fourth Ave., Ann Arbor. 734-769-2999.