Posted on
Thu, Oct 25, 2012 : 1:18 p.m.
There are many ways to be charitable this weekend and help out local indie crafters
By Ann Dwyer
GALA
The NAACP Ypsilanti/Willow Run Branch Second Annual Freedom Fund Gala Award Dinner & Gospel Extravaganza will be held at the EMU Student Center, emphasizing youth empowerment and elder endurance. Begins Friday at 10 a.m. and runs through Sunday. Notable figures who will attend the Gala Dinner include: U.S. Senator Debbie Stabenow and three candidates for Michigan Supreme Court. The NAACP will also honor Rhonda Walker, Channel 4 News Anchor. Pre-Glow Reception and Gala Award Dinner is $100. Advanced tickets for Gala Award Dinner are $65. To purchase tickets, call 734-678-4136 or email naacpywr@gmail.com. www.naacpypsiwillowrun.org. 900 Oakwood St., Ypsilanti.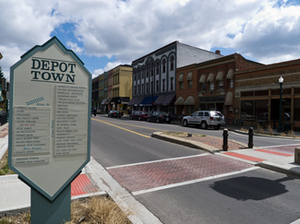 BEER
There will be a Golden Brew Tour of Michigan Brewers Guild Fall Beer Festival starting at the Wolverine State Brewing Co. on Friday. Noon-5:30 p.m. Enjoy an evening in Detroit, tasting Michigan brews, with no worries about driving home. The festival is expecting more than 50 Michigan craft brewers to participate and there will be more than 300 different beers available to sample. Bring money for food. $75. Transportation and brew tokens are included. www.goldenlimo.com/brewtours
FUNDRAISER
The Festive Affair Dinner and Silent & Live Auctions will be held at Weber's Inn on Friday. 5:30 p.m. For 21 years, The Festive Affair has provided the financial support for the Salvation Army Staples Family Center. See all of the auctions items and watch a video montage of last year's event online at http://www.TheFestiveAffair.org 3050 Jackson Road, Ann Arbor. 734-769-2500.
FUNDRAISER
The Washtenaw County Heart Ball will be held at the Michigan Union on Friday. 6:30 p.m. Attendees of the Ball will have an opportunity to enjoy an elegant evening complete with networking, entertainment and silent and live auctions. The event benefits cardiovascular research and children's heart health initiatives. $250. 530 S. State St., Ann Arbor.
FUNDRAISER
The Coval Fitness Benefit Event will be held for the Humane Society of Huron Valley on Saturday. 8 a.m. or 1 p.m. Coval Fitness & Sports Performance will be offering two hours of its Group Fitness Classes to the general public to benefit the HSHV. 100 percent of the donations will go to the Humane Society. $5 minimum donation. Spots are limited to 20 participants each class due to facility size restrictions, so call 734-761-5493 today to register and save your spot. 3751 Varsity Drive, Ann Arbor.
FESTIVAL
The Depot Town Annual Harvest Festival will be held Saturday and Sunday. 10 a.m.-5 p.m. There will be a pumpkin-throwing contest, face-painting, clowns, dog costume contest, live music and more. Free. East Cross Street and North River Street, Ypsilanti.
CRAFTS
Find unique items at the Liberty Local Handmade Craft Fair at the Ann Arbor Art Center on Saturday. 10 a.m.-9 p.m. An indoor indie artists' market showcasing handmade crafts from regional artist vendors whose work embraces the indie spirit. Proceeds from a $1 admissions fee will go directly toward supporting the Ann Arbor Art Center. 117 W. Liberty St., Ann Arbor. 734-994-8004 x101.
Check our online guide for the many Halloween events that are happening this weekend.