Posted on
Sat, Aug 18, 2012 : 5 a.m.
This Week's Web Picks: the central facts; 197,000 crimes; the new abnormal; dead letters
By Paul Wiener
This is one of a series of posts highlighting useful or interesting websites.
Put aside for the moment the fact that Syria is ruled by a mass-murdering tyrant. All you really want to know is what percent of Syria's labor force works in the service industry (67 percent in 2008). Or where it ranks worldwide as an importer of goods (#86 in 2011).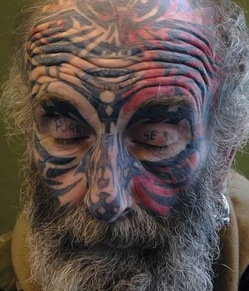 Cold, hard facts like these — about every country in the world, some you've probably never even heard of — are what The World Factbook is great at providing. And you can trust these facts for a very good reason: they are gathered and published by the CIA. We may have Facebook. They have Factbook.
Our most famous intelligence-gathering agency does much more than spy, strategize and devise operations to maximize American security and dominance around the world. Its primary function is, after all, hinted at by its title: intelligence. That's not quite the same thing as information, but information does often inform intelligence, at least officially, and sometimes takes the hit when "intelligence" goes wrong.
Anyway, the CIA gets a lot of it and on this site shares the sharable part: demographics, communications, military support, economics, transportation, "transnational issues" (in Syria: trafficking in persons; in Mongolia: none). Country profiles come with basic maps, flags and photographs. A separate page links to large, detailed maps of each country. The site also has a link to detailed lists of a country's world leaders (37 are listed for Malaysia, including Bernard Dompok, Minister of Plantation Industries & Commodities), and a page on using FOIA (the Freedom of Information Act).
Best of all there's a page explaining the CIA to elementary school-aged children ("Hey gang, I'm Aerial, the ace photography pigeon." ). A page of games like Break the Code helps you understand how the CIA combines difficult mission accomplishing with just plain fun. Sometimes it can be too easy for good works to hide behind an acronym.
On Oct. 14, 1696 Thomas Pike, convicted in London of treason, was sentenced to be drawn and quartered. They didn't play around in those days. This is one of thousands of cases you can read here.
Try to imagine an American website that allows you to look up verbatim trial records over 230 years for every kind of offense, from murder to vagabonding to extortion. I can't. If one exists, I don't know of it. But this is exactly what this website allows anyone to do with the cases that were tried in London's most famous courthouse between 1674 and 1913.
Here is Peter Roach, sentenced to death in 1685 (the year Bach was born) for violent highway robbery. And Francis Bodenham, convicted of bigamy in 1815, and sentenced to "transportation" (expulsion from England) for seven years.
There are several ways to search this database of more than 197,000 cases (6,811 of which are murder cases that include the juicy details for which British journalism is so well known). Many pages provide guidance in searching, statistics gathering and historical background, including compact histories of London during different periods. Crimes can also be searched by London map, where they are tagged and hyperlinked to case records — great if you know London.
Of course, having access to these records isn't everyone's cup of English Breakfast tea. But are you sure you're not interested? The range of information now available — peeling the public layers of neglect from history — can be so astonishing that it sometimes new interests are created as soon as it's revealed.
How many people surnamed "Wallace" were tried over 200 years (378)? How many tried for keeping a brothel? How many public whippings were administered in all that time? What is the history of the punishments that were meted out? What did the Old Bailey look like, anyway? How did this whole project come to exist? Do these records by their nature bury the politics embedded in many convictions? Maybe when the records of trials held in Iran, China, Egypt, Argentina, South Africa, Mexico or Cuba become public, we'll have a better idea.
Take a look at the Ten Creepiest Eyelid Tattoos. Have no fear, it's only another website devoted to the bizarre things of the world, as found or defined by — well, who knows. Whoever they are, they've set out all kinds of legal protections for themselves. But we're glad they're here.
We really do want to know what the 8 Most Disturbing Diets are (road kill, anyone?). Or the 20 Funniest Engrish Signs. Or the Ten Coolest Computer Mice. Is it urgent that you know 10 incredible coma stories?
There's no educational value here: you visit this popular site to be amused, entertained, maybe to feel a little superior for a moment, relieved your life isn't this over the top. Or maybe convinced it's a lot odder than that.
Why is this site popular? Is it just the fun, or do advertisers using it draw you into its traffic? Is it just another disguised tracking tool? I don't know. Oddee draws 15 million page views every month; 64 percent of its viewers are college grads. Do they all just need a life? While — no surprise here — some of these weird, overdone entries are raunchy, trivial and tasteless, you're likely to find yourself laughing at Oddee's oddities before you're offended.
Relax and let yourself be struck dumb by the absurd choices people make to rise above life's humdrum din. They say it's good for the heart.
Who would believe that Hitler fought as a member of the U.S. Navy in World War II? William Patrick Hitler, that is — uncle Adolf's nephew. His letter petitioning President Roosevelt to let him enlist is one of more than 800 fascinating letters by the well-known and less-known that the elusive Shaun Usher has mounted on his blog, soon to be a book.
Though they are randomly published, letters can be browsed in the archive by author, date, and category, and better yet, they can be searched. A search for "anxiety" produces this short letter from 12-year-old Douglas Adams (of "Hitchhiker's Guide" fame). A search for "dangerous" produces this letter (digitally reproduced) from an undergraduate named David Foster Wallace. Searching "apology" discovers this quintessential Dylan masterpiece.
Letters - and often their correspondents' - from the likes of Aldous Huxley, Charlie Sheen, Marilyn Monroe, Freud, Jane Austen, Mickey Mantle, Jimi Hendrix and Princess Diana are here. That's all there is on this site: letters. Most of them are short enough to read. (The great long-letter writers are a different species: Henry James wrote more than 15,000.)
Why should we care? Today instant communication — complaints, brags, pokes, condolences, threats, declarations — can bully us out of personal space and wildly inflate our concept self-importance. Written letters attest to a time when a person took the trouble to look up an address, find and buy a stamp, an envelope, a pen or pencil, paper, and use a post office. It took time.
Writers of letters expected someone, usually distant, to feel the physical evidence of their effort and thought in their hand. That person, he hoped, would respond in kind, or if not, would at least have fingerprint proof that he — lover, friend, apologist or antagonist — co-existed in a proud, papery, temporal world they shared that turned expressions into documents.
Though he encourages readers to submit interesting letters Usher apparently doesn't include email letters in his blog, though rumor has it that some people persist in writing long, personal letters using this recent, already-fading medium. But it's just as well. If it cost 45 cents to send an email, there'd probably be more worth preserving.


Paul Wiener of Ann Arbor was a librarian for 32 years at Stony Brook University, in Long Island, N.Y., where he managed the English Literature, Art and Film Collections and taught internet research. He may be reached at pwiener@gmail.com.