Posted on
Sat, Oct 13, 2012 : 5 a.m.
This Week's Web Picks: rock ephemera forever; the last time I saw Paderewski; history at best
By Paul Wiener
This is the next in a series of posts about interesting and useful websites.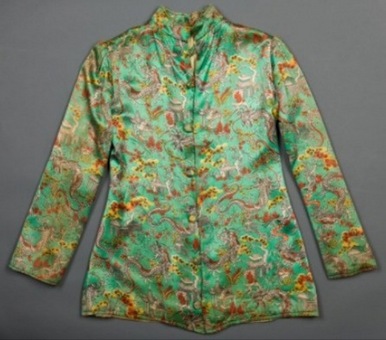 All rules breed exceptions. Though I normally don't feature commercial websites, I make one here for the Hard Rock Cafe's extraordinarily engineered construction. This page of eye candy features 1610 tiny thumbnails (each about 1/4-inch) of world class rock memorabilia - only a fraction of the more than 70,000 pieces in its collection of items, housed round the world in its 175 venues and warehouse.
Want to see Elvis' blue shirt from Change of Habit? Slash's Gibson guitar? Madonna's toy-encrusted corset? One of Jimi Hendrix's oriental silk shirts? You'll have to find them yourself, since the items can't be linked from any other page.
And that's the point: This new technology embeds separate, expandable "pages" within a single, overall image. I thought you might enjoy seeing it. And there's also the rub. This moody, state-of-the-art page might intimidate some computers — or simply offer a blank stare. It's based on an innovative, proprietary web interface technology that won't work everywhere.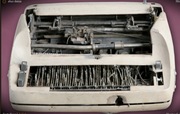 You can zoom in deeply from tiny images to full ones, which are then accompanied by descriptive text and social network links. The 1,610 images appear in a rectangle of only about 35 square inches - it's like compressing "War & Peace" into a tablet-sized page. (In fact, some books and museum objects have been turned into such web displays. The magnificent banquet-table-sized Dialog Table, an interactive touchscreen guide to the works of art in the University of Michigan's Museum of Art, is a different iteration of the idea.)
There's little else to do here but feast on the images and stories of rock paraphernalia — clothes, guitars, art, motorcycles, sunglasses. Items can be searched by type, or by location ("South America"), genre ("heavy metal") or decade. Of course, you may be tempted to look at Hard Rock's other links to events, hotels, restaurants, and recordings. Just don't spend anything on my account: they give away memories for nothing.
New York Philharmonic Performance History
When was the first time Arnold Schoenberg's "Five Pieces for Orchestra" was performed by the New York Philharmonic? Yes, you guessed it — Nov. 29, 1925, with Walter Damrosch conducting, wasn't it? But that was too easy. When was the first time the NY Philharmonic played in Hill Auditorium? March 17, 1916? Seriously?
I don't mean to presume that you classical music lovers are that interested in this great orchestra. But I do assume you'd be thrilled to know if a searchable archive existed of every concert ever performed by the world's great, old orchestras — the Detroit Symphony, say, or the ones from Boston, Philadelphia, Chicago, San Francisco. London, Berlin! Well, sorry. As far as I can tell, these orchestras don't have online concert program archives. Maybe they will, but for now only the NY Philharmonic does.
I wanted you to see what such an archive can look like — every concert in detail by performer, composer, work, venue, conductor, since the first one on Feb. 18, 1843. It's also another site that, due to internal mechanics, won't let you link directly to the search results, but that will just give your fingers a little more exercise.
Who needs to know this stuff? We already know every specialized website has its devotees, its junkies and disciples. We look normal from the outside. Remember the International Archives for the Jazz Organ? The Performance history site also lets you search every iteration of the NY Philharmonic (like the Strike Orchestra), every type of event played (parks, promenades, rush hour!), every location (Ames, Iowa; Auckland, New Zealand), and every season by year. A detailed how-to-search guide is provided. You can even search performances and artists by instrument — oboe, French horn, bass clarinet... On March 21, 1975 Barry Jekowsky played timpani in a performance of Peter Lieberson's Cello Concerto. I bet you didn't know that.
Where are the best websites to research ancient Chinese history? Or African American history? It's not that I want to put myself out of business, but the fact is, for people who really, really need more referrals than I can offer about some subjects, there are places that can bench-press a lot more than my little barbells of information. This is such a place.
Here are hundreds of terrific, free (non-proprietary) websites vetted since 2001 by two scholar/educators, Tom Daccord and Justin Reich, that promise to be the "best" destinations on the web for studying history. Isn't it wonderful that someone still cares about history, where mankind's mistakes and dreams can be relished or dismissed, instead of feared or derided?
Take a look at "Dad's Army," an online exhibition mounted by the National Army Museum. See what the Internet Modern History Sourcebook does with the French Revolution. If that's not good enough, try Napolean.org. But history isn't only about war.
If your computer is nice to you, "The Sport of Life and Death: the Mesoamerican Ballgame" will demonstrate the way athletes had fun 400 years ago. Have a passion for the scribal aspects of Medieval writing? Or does simply everything medieval get you going? The progression through centuries of women, religion, art, immigrants, governments, the powerful and the oppressed - all have sites offering painstaking detail about things that happened - that we know about.
The site also offers lesson plans, maps (explore The Ancient World Mapping Center), oral histories, and games like The Mummy Maker. It has received many awards and been recommended by dozens of venerable institutions that take things historical seriously. Spend a few hours here, and you'll never be blamed again if history repeats itself.
Paul Wiener of Ann Arbor was a librarian for 32 years at Stony Brook University, in Long Island, N.Y., where he managed the English Literature, Art and Film Collections and taught internet research. He may be reached at pwiener@gmail.com.