Posted on
Sat, Nov 3, 2012 : 5 a.m.
This Week's Web Picks: film: studying is believing; macrocosmic Buddhism; the last great wordbook
By Paul Wiener
This is the next in a series of columns about useful and interesting websites.
Framing Incandescence: Elizabeth Taylor in JANE EYRE from Catherine Grant on Vimeo.
By now it shouldn't surprise anyone that I love films and websites that talk about, analyze, demonstrate, stream, promote, criticize, celebrate and geekify them. Lovers of film studies are a little different: they like to see a film more than once — maybe even 10 times.
They like to read about them, their audiences and makers and parts. They like old movies, or obscure or foreign ones. They even sometimes major in them.
FSFF offers the casual film obsessive ways to find, read and, yes, watch thousands of essays — not reviews — about films. Most of them are from open access journals — scholarly works but readable and enthusiastic too. Many Ph.D. theses are here, in full. Since this is a British site, lovingly "tended" by Catherine Grant, a Borgesian librarian, many derive from British universities.
Want to read about film audiences?, more particularly about how older audiences remember newsreels? Or about "Reassessing Anime?"
I've often felt that the best way to speak about movies is to turn your speech visual. FSFF features many video essays about films, some of them mounted on Vimeo's Audiovisualcy site. Take a look at "The Techniques and Themes of Steven Spielberg." Other video essays are simply integrated into the mass of studies found elsewhere on the FSFF site.
There are links to open access e-books about film, like Burton's The Social Documentary in Latin America. A sidebar links to the FSFF Archives, to the most popular essays, to lists of essays on single topics or issues, and to an exhaustive list of media studies journals (not all of them free).
But FSFF's salient feature remains its peculiar, far-reaching search engine, which, perhaps because it's rudimentary, often finds both more and less than what you're looking for, thereby leading to new discoveries and distractions. Search for "jazz" and see what happens. Or try "Korea." "Monster" brings you to "The Halloween Guide to the Philosophy of Film Horror." But why does a search fior "college" produce "Age Spots and Spotlights?" Then again, who said film studies has to be about films?
One of the nicest things about Buddhism is that, as complicated, diverse, hybrid, arcane and ancient as it is, almost anyone can say they understand it or practise it or preach it and still be considered religious, respectable — even enlightened. Almost everyone would be wrong, but it wouldn't matter.
Buddhanet will please the most devoted ascetic yogi and the karma-starved wannabe alike with its comprehensive, easily navigated yet vast coverage of Buddhism. From Buddha studies to recorded chanting to a world directory of Buddhist centers, you can find on one site nearly everything you need to join or enhance this way of living.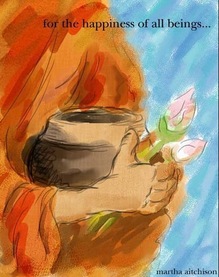 Where are the Buddhist centers
in Bulgaria
? In
Russia
? Do you need a
grade school lesson
on the Buddha? A lesson on "
The Fawn Who Played Hooky
?" A
self-study course
in Buddhism?
What about Buddhism and therapy? Care to visit the Bodhi Tree retreat in Australia? And don't forget the sumptuously produced Buddhazine.
While there are hundreds of free books, recordings, pamphlets, illustrations and guides available on the site, its commercial interests are no secret. Some things, services, and memberships are for sale, sure, and donations are solicited. But it would be difficult to overstate how much wide-ranging, well-organized free information this 28-year-old organization, administered by Venerable Pannyavaro, provides. Remember, when you vote next week, that there's more than one way to describe democracy.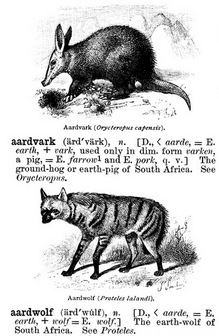 Even if I wasn't haunted by the memory of the large, maroon, soft-leatherbound edition of the 11-volume, 8500 tissue-paper-thin-page Cyclopedia sitting on my father's favorite bookshelf in his language-lined living room, I would want to share this publication with you simply as a work of beauty, not to mention scholarship and reverence. It had more than 10,000 wood-engraved illustrations, more than 1,000 of those (animals and birds) done by the great naturalist Ernest Thompson Seton. Try looking at one on a four-inch diagonal screen.
Published between 1889 and 1891, and edited chiefly by the eminent scholar Dwight Whitney this encyclopedic dictionary contained over half a million entries. This site reproduces it in its entirety in several image forms, the most accessible being jpeg. It's completely searchable, but individual entries can't be linked from outside the site.
Considered by many the greatest dictionary ever published in America, a rival to the OED, the work was meant for adults. Can you imagine an adult today needing, consulting, or wanting such a work? At a time when spelling, grammar and even writing itself are going out of style, it would be insanity to suggest reading a dictionary for pleasure, as if unbounded text, not texting — words tattooed to paper — could still provide frissons of re-cognition, a textual feeling.
The half million entries show etymological history and give examples of usage. They can be 500 words long, and longer (see "box"). They can take up an entire page (see "way"). A large world atlas was appended.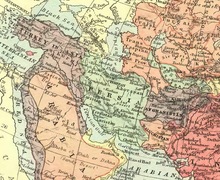 While this site also links to Jamieson's Etymological Dictionary of the Scottish Language, as well as to a website that provides hundreds of other digitized classics, it is the massive Century, with its varying typographies, page design, detail, range, illustrations, and ambition, that claims its own separate breathing space, which on the web, sadly, still takes up less room than dust from a butterfly's wing.
Paul Wiener of Ann Arbor was a librarian for 32 years at Stony Brook University, in Long Island, N.Y., where he managed the English Literature, Art and Film Collections and taught internet research. He may be reached at pwiener@gmail.com.