Posted on
Sat, Nov 17, 2012 : 5 a.m.
This Week's Web Picks: echoes of civilization; pomo jumbo; China all the time
By Paul Wiener
This is the next in a series of posts about interesting and useful websites.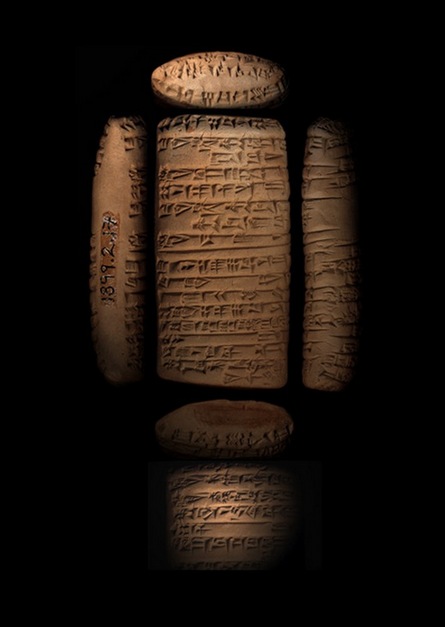 It is time once again to revive your familiarity with cuneiform tablets? Specifically, of that Sumerian tablet about distributing beer and bread to those guys from Susa...
Or would you rather visit the Botanical Garden in Berlin-Dahlem? Click here for the map. These and many more cultural and scientific exhibitions can be found, after a bit of link tweaking and twiddling, on ECHO, the European Cultural Heritage Online network's web portal for research centers, universities, libraries and museums administered by the Max Planck Institute.
Exhibits, websites, archives, knowledge bases — whatever you want to call them — are listed, or shown on a timeline, or can be searched: anything from cosmology, chemistry, anthropology, historical travel guides (this one to Florence in 1745), the works of Alessandro Volta, demography (age difference mortality in 1838 Belgium), the multilingual Ibsen, the Islamic Heritage Project, sources of pre-modern physics....You get the idea.
Many of these collections are digitized books and illustrations, and many are untranslated. These being European, many websites too are in their original language, though some have English versions. And remember, all web pages (but not digitized works), can be translated using Google's translation tool. If you're wondering, as I often do, why such information collections are often more impressive than useful, you can relax: there is no good answer. That's the way information is: it likes to be organized and stored.
Meta-tagging mirrors it, until it recedes to infinite duplication. It ages instantly, yet it always looks fresh. It demands responsibility. It can be thrown away forever yet never be destroyed. Black holes, like recycling bins for ancient universes, are full of it. Get used to it. ECHO isn't a site for light reading, unless you find turning your brain inside out with esoteric documents a welcome distraction from dealing with the serious stuff - gas prices, traffic and human rights.
Postmodernism is the only ism I know that you have to hate before you can love it. This site goes a long way toward teaching you how to do one or the other. What does "postmodern" mean? There are endless definitions and descriptions; no one agrees on any of them. You can almost say the word exists to be described.
Googling it wouldn't help Woody Allen's philosopher Louis Levy in Crimes and Misdemeanors get it. It's enough to say it represents new ways of talking about phenomena that can be theorized about. What is the "post" in modern? Whatever explanation "modern" doesn't quite explain that makes it seem outdated. It's best known in literary matters, where it's been beaten like eggs into a smoothie.
The Pomo Generator creates titles and summaries of litcrit articles by using the jargon and rhetorical style of literary postmodernism and exaggerating it ad infinitum: "Foucaultist Power Relations in the Works of Eco;" The Consensus of Futility: Postcapitalist Rationalism in the Works of Glass;" Objectivism and Cultural Subcapitalist Theory." Well, it's all in fun, or supposed to be. Each time you re-load the page, a new title pops up, with fake authors, academic affiliation, chapters ("Cultural Subcapitalist Theory and Lacanist Obscurity"), paragraphs, even a bibliography.
Almost all the titles refer to one of the famous, mostly French, theorists associated with the movement. Some sound quite well-written, and well they should be, as the generator is a real algorithmic machine, invented in 1996 by Andrew Bulhak of Australia's Monash University, that was based on real vocabulary, grammar, and sampling. Other rhetorical generators exist too. On this site you'll also find the Band Name Generator ("Six Thicker Ladies"), and the Adolescent Poetry Generator
"i am cool, but/
they do succeed their dream./
i am alone i lock myself/
inside my room/
i wanna be alone with..."
The parent page for all these sites, Communications from Elsewhere, is someone's mysteriously personal page, and is full of dozens of great links, games, photos, videos, music and silly things that appeal to the secret sarcasm generator in all of us.
Stop anyone on the street and you'll find that more Americans have heard of David Cameron (who?) than have heard of Xi Jinping. If everything most Americans don't know about Europe, the Middle East, Africa and India could fit into a thimble, then what we don't know about China would fill a ten gallon hat.
Since we're taught to watch China carefully and fear its size, politics and history, shouldn't we know more? One way to remedy this is to attend this site, maintained by the the Wall Street Journal.
Features on nearly every aspect of political, cultural, economic and social life, as well as "hot topics," are its mainstay. Want to know why using the internet in China is so frustrating? What the prospects for political reform are, now that a new Leader of the People's Republic is about to take office? Why China's bloggers love Bo Xilai? What Beijing's worst cold-weather storm in 60 years looked like?
All articles are tagged, can be re-posted and shared, and all the tags are hyperlinked to similar news articles, including stories from months ago: here are articles tagged "sports."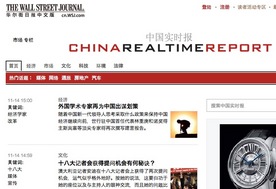 Besides articles, the WSJ site has, as you might expect, a China Econtracker that charts various indicators like GDP, retail sales growth, trade balance, and about a dozen others. Many other WSJ news blogs can be found from this page - Korea Realtime, India Realtime, Real Time Brussels, even Bankruptcy Beat. the The Realtime Report is offered in two Chinese dialects, which is more than I can say for this column.
Paul Wiener of Ann Arbor was a librarian for 32 years at Stony Brook University, in Long Island, N.Y., where he managed the English Literature, Art and Film Collections and taught internet research. He may be reached at pwiener@gmail.com.