Posted on
Sat, Apr 6, 2013 : 7:15 a.m.
Ben Folds concert to benefit student-funded scholarships at U-M
By Roger LeLievre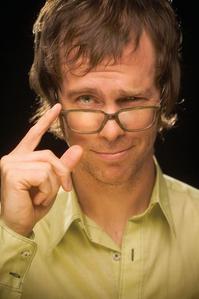 Indie rock favorite
Ben Folds
will perform Thursday at
Hill Auditorium
as part of an effort to raise money for new, needs-based scholarships at the University of Michigan.
The concert, sponsored by Michigan Hillel, is being presented by MUSIC Matters (Michigan Undergrads Serving In the Community), a student organization at the U-M whose mission is to offer a yearly concert on campus, with the proceeds donated to charity.
With the money raised from the Folds show, MUSIC Matters will endow one of the first-ever student-funded scholarships at the U-M, said Phillip Schermer, MUSIC Matters founder and president.
PREVIEW
Ben Folds
Who: Indie rock favorite. Presented by MUSIC Matters and Hillel.
What: Solo concert by the indie pop star. Proceeds from the concert will benefit need-based scholarships for high school students to attend the University of Michigan.
Where: Hill Auditorium, 825 N. University Ave.
When: 8 p.m. Thursday, April 11.
How much: $20-$55. Tickets are available at the Michigan Union Ticket Office in the basement of the Student Union, online at www.michiganmusicmatters.com/tix, by phone at 734-763-8587.
"There's a lot of talk in Ann Arbor and nationally about college affordability and how do we keep costs down," Schermer explained. "It's something the students feel very passionate about … making sure students can afford college and have the same experience that we have."
The Ben Folds show will be the final event of SpringFest, a day of festivities on the U-M Diag. Arts organizations, musical groups, and dance performances will all be showcased, as will student clubs and food from area restaurants. It will be held from 10 a.m. -2 p.m.
"The goal of SpringFest is to unite the diverse University of Michigan community for a fun afternoon on the Diag," added Schermer. "The entire day of festivities, capped off with the Ben Folds concert, serves as a culminating event of the academic year, bringing the entire campus together for one big, final celebration."
MUSIC Matters is in its second year at the U-M. Last year, the group brought Grammy-nominee J. Cole to town, and donated $10,000 to the C.S. Mott Children's Hospital.
"Ben Folds has been to Ann Arbor several times; every time he's been a huge success," said Schermer. "People flock to his concerts; there's a lot of buzz. He fits the Ann Arbor market beyond just what students want. He does a lot of charity of work, which is obviously very important to us. We wanted someone who plays great music but also has a message."
The piano-playing singer-songwriter was a headliner for the Ann Arbor Folk Festival in 2008 at Hill, and played the Michigan Theater in 2006 and 2009. He became a star with his 2001 album "Rocking the Suburbs." His latest album, made with his band Ben Folds Five, is "The Sound of The Life of The Mind."
Ultimately, added Schermer, MUSIC Matters' goal is to "unleash the power of the student body to help solve or lessen problems that we feel are important to our student body."
The hip-hop/rock threesome Radical Something will open for Folds.