Posted on
Sun, Jun 16, 2013 : 5:18 a.m.
Tonight at Top of the Park - Sunday, June 16: The Macpodz, 'Skyfall,' and more
By AnnArbor.com Staff
Here's the schedule for tonight's Top of the Park, the free (donations welcome), outdoor component of the Ann Arbor Summer Festival. Descriptions provided by the festival. Top of the Park takes place in the area around East Washington Street at Ingalls Mall, except as noted.
2 p.m.; Kids Music Workshop with Ice Cream Vendors - Ann Arbor District Main Library
ICV's Jon Kostal and Greg Barnett let you in on their unique approach to songwriting; includes an interactive demonstration.
5 p.m.: Body Masterpiece: Extreme Face Painting - KidZone Tent
The Body Masterpiece face painters will amaze you as they push the limits of face and body painting to transform kids and adults into colorful creations of art and spectacle.
5 p.m.: Retreat: Aikido - Power Center Lawn
Partner up and learn Japanese martial art techniques for finding harmony in motion.
5 p.m.: Matt Jones - Grove Stage
Ypsilanti singer-songwriter Matt Jones composes edgy indie rock laden with lilting guitar twangs, melodic vocals, and storytelling that's unafraid to explore darkness as well as light.
6 p.m.: Kate Peterson - Grove Stage
Festival favorite Nervous But Excited's Kate Peterson is taking a turn as a solo act.
7 p.m.: Ice Cream Vendors - Rackham Stage
From beta data and bacon men to sharing eyeglasses, Ice Cream Vendors' clever compositions are inspired by unusual everyday sources.
8:30 p.m.: The Macpodz - Rackham Stage
Nobody brings the dance party to TOP quite like Ann Arbor's high-energy fusion band The Macpodz.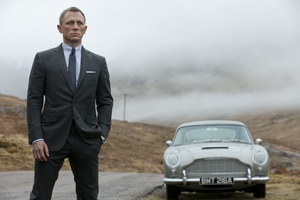 10 p.m.: Movie: "Skyfall" - Rackham Stage
Bond's loyalty to M is tested when her past comes back to haunt her. Whilst MI6 comes under attack, 007 must track down and destroy the threat, no matter how personal the cost.