Posted on
Wed, Jul 3, 2013 : 5:05 a.m.
Tonight at Top of the Park - Wednesday, July 3: Irish, English pop/rock; 'Vertigo'; and more
By AnnArbor.com Staff
Here's the schedule for tonight's Top of the Park, the free (donations welcome), outdoor component of the Ann Arbor Summer Festival. Descriptions provided by the festival. Top of the Park takes place in the area around East Washington Street at Ingalls Mall, except as noted.
5 p.m.: KidZone: Leslie Science & Nature Center - KidZone Tent
Stop by to visit one of their Critter House snakes, turtles, tarantulas, or scorpions.; make playful owl masks and apply temporary tattoos.
5 p.m.: Wind Down Wednesday - Beverage Garden
Tonight discover a delicious sampling of American wines.
5 p.m.: Adam Plomaritas - Grove Stage
Come enjoy Ypsilanti native Adam Plomaritas tight, satisfying rock 'n roll music, tastefully seasoned with soul and blues.
6 p.m.: Dan Henig - Grove Stage
Welcome back Dan Henig's original lyrics, smooth vocals, and catchy acoustic guitar hooks.
7 p.m.: The Guggenheim Grotto - Rackham Stage
Dublin folk pop band The Guggenheim Grotto's music radiates melancholic beauty, just as their lyrics earnestly proclaim a hopeless romanticism and an infectious optimism.
8:30 p.m.: The Dunwells - Rackham Stage
The Dunwells of Leeds, England, strike an exhilarating blend of English rock, American roots, Celtic folk, blues, and soul.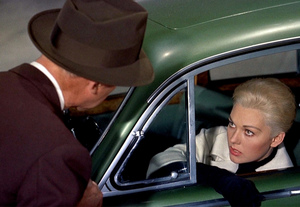 10 p.m.: Movie: "Vertigo" - Rackham Stage
James Stewart plays a retired San Francisco detective suffering from acrophobia who investigates the strange activities of an old friend's much-younger wife (Kim Novak), all the while becoming dangerously obsessed with her.