Posted on
Tue, May 22, 2012 : 12:23 p.m.
Ann Arbor teen a finalist to be contestant on 'America's Next Top Model'
By Bob Needham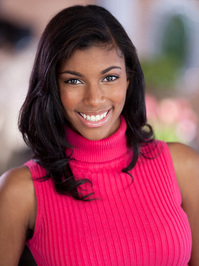 A student from Ann Arbor is one of 30 women vying to compete on the next season of
"America's Next Top Model."
Created and hosted by Tyra Banks, the popular TV competition puts young women through a variety of tests to identify the one best suited for the high-profile, high-pressure world of fashion modeling.
The show has announced on its Facebook page that the next season will be the show's first-ever "college edition," focusing on college students in a mock "sorority house." And the show is asking for the public's input on who should be among the contestants for the season.
Lauren Satterwhite, 18, a graduating senior at Greenhills School in Ann Arbor, is one of the 30 possible contestants for a slot on the show. Supporters can rally for her by liking her photo on the ANTM Facebook page. This round of voting runs through Wednesday, after which the field will be whittled to 13.
Satterwhite's mother, Lisa Jackson, said in an email that Satterwhite will attend New York University in the fall but hopes to be chosen for "Top Model" shooting over the summer. Satterwhite, who grew up in Ann Arbor, has been a star soccer player for Greenhills, winning First Team All-State honors last year.
"Lauren has been a 'jock' her whole life, but she is tall and thin and people always suggested she should model," Jackson said. Between soccer seasons over the winter, she went to an audition in Columbus.
"She is interested in modeling as a possible career because she is very interested in fashion, but she is very excited about going to NYU in the fall and pursuing journalism. She is a talented photographer and is thinking about how to integrate that into journalism, whether that is in conflict areas or as a reporter documenting stories around the world," Jackson wrote.
Bob Needham is director of entertainment content for AnnArbor.com. Reach him at bobneedham@annarbor.com or 734-623-2541, and follow him on Twitter @bobneedham.