calendar of events
happening today:

Happy Father's Day! Buy dad breakfast, then go see 'The Good, the Bad and the Ugly'

Posted on Sun, Jun 17, 2012 : 5:56 a.m.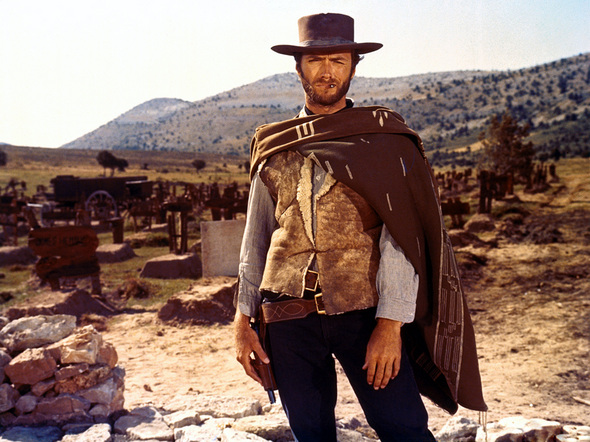 ENTERTAINMENT
Top of the Park continues at the Ingalls Mall. 5 p.m.-midnight. The popular outdoor component of the Ann Arbor Summer Festival combines live music, movies, DJs, food booths, socializing and special attractions.The movie tonight will be the original "Willie Wonka & the Chocolate Factory." Go to http://www.annarborsummerfestival.org/ for a complete schedule. There is a suggested donation per visit of $3 per individual or $5 per family. Ingalls Mall is at 915 E. Washington St., Ann Arbor.
FATHER'S DAY
Take Dad (or any father figure) to the "All You Can Eat Father's Day Breakfast Buffet" at the Livingston County Wildlife Conservation Club. 8 a.m.-noon.The buffet will include: Scrambled eggs, eggs your way, oatmeal, pancakes, French toast, bacon, sausage, home-style potatoes, sausage gravy and biscuits, toast, fruit, cereal, pastries, coffee, milk and assorted juices. Adults $7. Seniors $6. Kids ages 6-12 $3. The LCWCC is at 6060 E. M-36, Hamburg. 810-231-1811.
SPORTS
Watch the "Ann Arbor Marathon" today.10 a.m.-4 p.m. All courses start on Main Street at the northwest corner of the Big House and running through downtown Ann Arbor with a finish on the 50-yard line of Elbel Field. Free for spectators. Visit theannarbormarathon.com/ for more information.
THEATER
The Arbor Opera Theater will present "La Boheme" at the Lydia Mendelssohn Theatre. 2 p.m. Set in 1840's Paris, La Boheme portrays the challenges of living life on the edge, particularly for Mimi and Rodolfo, whose initial passion is stifled by their impoverished existence. $22-55. Tickets are available through the Michigan Union ticket office, 734-763-8587 or online at www.arboropera.com/laboheme.html. The theatre is in the Michigan League at 911 N. University Ave., Ann Arbor. 734-763-3333.
FILM
See "The Good, The Bad And The Ugly" as part of the Summer Classic Film Series at the Michigan Theater. 1:30 p.m. today and Tuesday at 7 p.m. Perhaps the ultimate of the "spaghetti westerns" directed by Sergio Leone and starring Clint Eastwood, even people who aren't into westerns will love this. General admission: $10. Students, seniors: $8. Michigan Theater members: $7.50. The Michigan is at 603 E. Liberty St., Ann Arbor. 734-668-8397.