Posted on
Wed, Sep 4, 2013 : 10:59 a.m.
Must-see screenings at the Toronto International Film Festival that could hit local theaters soon
By Martin Bandyke
Lights, camera, action…TIFF!
This is my 30th year attending the Toronto International Film Festival, which started back in 1976 as the Festival of Festivals, showcasing the best in cinema from around the world. My first experience at TIFF (the universally used acronym for the Toronto Fest) was back in 1982, and I still vividly remember seeing powerful, late-career films that year by the legendary directors Rainer Werner Fassbinder ("Veronika Voss") and Michelangelo Antonioni ("Identification of a Woman"). After trying the New York Film Festival in '83 and '84, I happily returned to Toronto in 1985 and haven't missed a year since.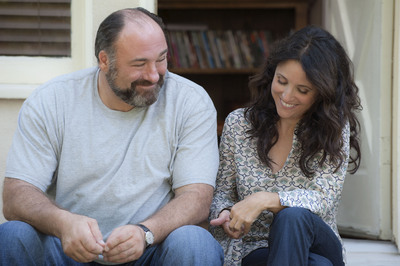 Courtesy photo
Beginning Sept. 5 and continuing through Sept.15, TIFF will screen a staggering 366 films, including 146 world premieres, with big-name actors, actresses and directors all in attendance. Nicely timed for the fall and holiday season of serious movie-going and chock-full of potential Oscar-contenders, TIFF also showcases plenty of hard-to-see documentaries, unhinged Midnight Madness selections, obscure work aimed at the most devoted cinephiles, and everything in between. Look for many hit films from TIFF to arrive at the
Michigan Theater
over the next several months.
Here are a few of the must-see screenings I'll be planning on seeing at this year's edition of the Toronto International Film Festival:
Courtesy photo
Also in the mix will be "Mad Men" creator and showrunner Matthew Weiner's feature film debut "You Are Here;" The Concert for Hurricane Sandy Relief documentary "12.12.12.," with Paul McCartney, the Rolling Stones, Bruce Springsteen and the Who; "August: Osage County," with an astounding cast that includes Meryl Streep, Julia Roberts, Ewan McGregor, Chris Cooper and Sam Shepard; and "Attila Marcel," the first live-action film from the acclaimed animation director Sylvain Chomet ("The Triplets of Belleville," "The Illusionist").
Tickets are still available to many offerings at this year's Toronto International Film Festival. Go to www.tiff.net for all your cinematic needs.
Martin Bandyke is the 6-10am morning drive host at ann arbor's 107one, WQKL-FM. Follow him on Twitter, Facebook and at www.martinbandyke.com.