Posted on
Wed, May 1, 2013 : 10:38 a.m.
Touch A Truck event to be a fun learning opportunity for the whole family
By Ann Dwyer
Let's face it, one of the greatest reasons to have kids is you now have an excuse to play with toys and you get to go to fun programs like the Touch-a-Truck Event at Shadford Field in Ypsilanti.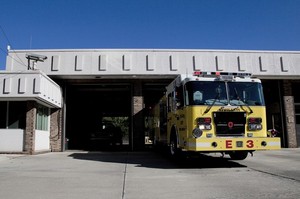 Sure, you can say that this event that features dozens of vehicles for kids to play on—including school buses and police cars--is a learning experience for the kids. But really, you just really want to see a fire truck up close and personal without there being some sort of tragedy involved. No one can blame you.
Local non-profits and businesses will also share information about preschool opportunities, childcare, health services and a wide variety of other family services.
Saturday, May 4, 2013. 9 a.m.-noon. Free. Shadford Field is located at 1885 Packard Road, Ypsilanti. Park at Ypsilanti High School, 2095 Packard Road, Ypsilanti.