with video:

U-M student Alix Briggs featured on HBO doc series "Masterclass" on June 13

Posted on Wed, Jun 9, 2010 : 11:31 a.m.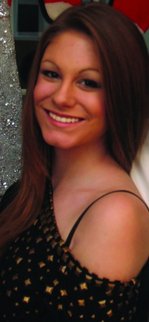 University of Michigan junior Alix Briggs was recently shocked at seeing her name in The New York Times.
"I can't even wrap my head around that," said Briggs. "It completely blows my mind. I was just so flabbergasted."
Why did Briggs' name appear in the Times' arts section? Because she's one of several students featured in "Masterclass," an HBO documentary series that chronicles the time that participants in YoungArts — a National Foundation for Advancement in the Arts program dedicated to supporting emerging artists — got to spend with a luminary in their respective fields.
In one episode, Placido Domingo worked with aspiring classical vocalists; in another, Liv Ullmann instructed young actors; Edward Albee advised budding playwrights; Julian Schnabel shared his knowledge with visual artists — you get the picture.
And although Briggs was selected for the program by virtue of her playwriting abilities, it was Tony Award-winning "Spring Awakening" choreographer Bill T. Jones who wished to work with her, pairing her with a student choreographer in order to create an original theater piece. (Briggs' episode airs at 6:30 p.m. Sunday, June 13.)
"I had never experienced anything similar before, where you write a piece that will also be danced to," said Briggs. "Bill T. Jones — because he comes at everything from the perspective of a choreographer, his acting technique was completely different than what I'd been taught. … He stressed lot of gestural movement, and stressed that an audience needs to able to see an emotion on your body. That was not something I was used to."
Briggs, originally from San Jose, California, got her training while studying theater at the Interlochen Arts Academy. And while YoungArts normally caters to high school seniors and college freshmen, Briggs — now 18, double-majoring in international studies and Spanish, with a minor in theater — qualified by virtue of her young age.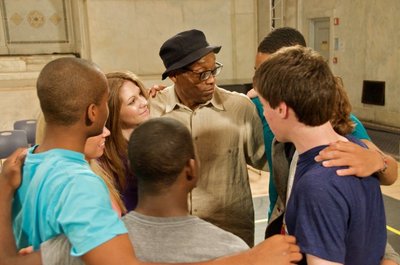 Simon and Goodman Picture Company
The time covered by Briggs' "Masterclass" episode spans April through June of last year. Initially, she met with Jones and student choreographer Kacey Hauk in New York to brainstorm ideas for the collaboration project. The two students then returned home to develop their ideas and communicate with each other for a time before returning to New York. At that time, they had only a handful of days to work with their dancers and actors (cast by Jones) to bring the piece to life.
"It got to the point where it was so high pressure, that you completely forgot the cameras were there," Briggs said. "I'm definitely really nervous right now about seeing the footage. … I was so focused on working that I was a mess. We didn't get much sleep, we were working all the time, and there was just so much footage shot throughout the week. Because they have to boil it down to a half hour, you wonder what will be shown and what won't."
One of Briggs' and Hauk's minor responsibilities that week involved drafting friends and family to come see the performance — though Jones invited people he knew, too — and overall, Briggs was happy with the final product.
"I was pretty impressed with it, considering the amount of time we had," said Briggs, who also performed as an actor in the piece. "It was difficult because we couldn't spend much time on certain technical aspects, like sound and lighting, and so the biggest disappointment for me was that you couldn't hear the actors very well. … But I was very proud. We had only put piece together in its entirety that morning."
A master class, of course, is only as good as its teacher, and Briggs had many positive things to say about Jones.
"He's so well spoken, and just incredibly inspiring in the way that everything he does has a purpose," said Briggs. "Everything he does in terms of his choreography has a political or ethical question that it raises. He's not so much oriented toward the economic side of art, but he strives so much to make a difference with what he's doing, and that lesson really stayed with me. When I write plays, I start with an issue before I start writing — so that was a really poignant experience for me."
Bill T. Jones talks about "Masterclass":