Posted on
Tue, Sep 18, 2012 : 10:12 a.m.
U-M's Orson Welles archive gets new additions
By AnnArbor.com Staff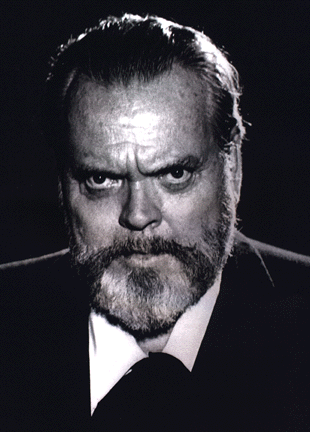 A substantial international collection of archives on filmmaker, actor, director and writer
Orson Welles
is now available to the public and researchers at the Special Collections Library of the University of Michigan, and the collection just grew a bit larger, thanks to two new, significant additions.
The additional material includes information about different periods of Welles' career, from his youth to the end of his life, while the previously held materials include detailed work for his unfinished projects—including "It's All True," a documentary fictional film about Mexico and Brazil, which he worked on in the early 1940s, the university said in a press release.
Catalogued and kept in protective boxes, the collection totals nearly 100 linear feet, including thousands of documents, letters, telegrams, scripts, production and financial statements, photographs, illustrations and audiovisual materials.
"The different versions of scripts with his handwritten notes and sketches in the margins show different stages of his creative process," Peggy Daub, curator and outreach librarian at the Special Collections Library, said in a press release.
Among the new items of personal interest donated by Welles' eldest daughter, Chris Welles Feder, are private photographs of Welles as a child and letters to his first wife, Virginia Nicholson, which coincided with the beginning of his career, as well as materials related to the 1949 film "Macbeth," in which Welles Feder played a role.
Other vital additions to the Welles archive come from Alessandro Tasca di Cuto, purchased at an auction in London. Tasca was a producer and longtime friend of Welles. Artifacts include materials related to two films especially important for Welles, "Chimes at Midnight" (1965, also known as "Falstaff"), filmed in Spain, and Don Quixote (1955-73, unfinished), filmed in Mexico, Italy and Spain. In many letters, notes and memos, the Tasca collection illuminates Welles' day-to-day concerns as a filmmaker.
These collections supplement two other Welles collections, the "Orson Welles-Oja Kodar Collection" and the "Richard Wilson-Orson Welles Collection," both acquired in 2004-05 and available to researchers for several years.
Of particular interest to researchers is the archival documentation on Welles' cinematographic mission to Brazil and Mexico, where his initial intention was to portray true stories of Latin American cultural life and society during World War II as part of a U.S. "Good Neighbor" propaganda film.
Welles went beyond reproducing the cliches of popular culture and simple perceptions of the Rio Carnival. Instead, he showed an incisive and revealing look at Brazilian society, including the historic journey of raftsmen, or jangadeiros, to Rio from the Northeast. The film was ultimately rejected by RKO studio management and the Brazilian government's Department of Press and Propaganda.
Also included in the archive are photographs, screenplays and other documents from Welles' major films produced in Hollywood, Mexico, North Africa and Europe from the late 1940s to the early 1970s, screenplays for works-in-progress, as well as materials pertaining to his Mercury theatrical productions in the U.S. and Europe.
Former U-M professor Catherine Benamou, author of "It's All True: Orson Welles' Pan-American Odyssey" who now teaches at the University of California-Irvine, propelled the acquisition of the first special collections of Welles through connections with his family and close collaborators.
The Special Collections Library at the University of Michigan holds internationally renowned collections of books, serials, ancient and modern manuscripts, posters, playbills, photographs and original artwork. It is home to some of the most historically significant treasures at U-M and is open to the public. Collections do not circulate; material is retrieved upon request for use in a reading room. A listing of holdings in the Orson Welles collections can be accessed at http://www.lib.umich.edu/special-collections-library.