Posted on
Thu, Jan 17, 2013 : 6:10 a.m.
U-M's Understanding Race Project to bring top names to Ann Arbor
By Ann Dwyer
On Monday--Martin Luther King, Jr. Day and President Barack Obama's Inaugural Day--the University of Michigan will host multiple speakers to talk about MLK and the state of race relations today as part of their Understanding Race Project, the theme of this semester.
Morris Dees, co-founder of the Southern Poverty Law Center in 1970, will give the Keynote Memorial Lecture. Dees also created the Intelligence Project in order to monitor hate groups such as the Ku Klux Klan, whom he successfully fought against in 1980's Alabama. The event will be held at 10 a.m. in Hill Auditorium, 825 N. University Ave., Ann Arbor.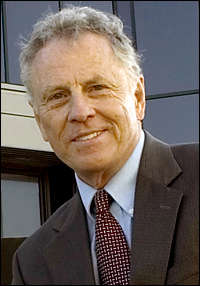 Author, lecturer, political activist and Distinguished Professor Emerita at the University of California, Santa Cruz, Angela Davis will give a lecture titled, "Impediments to the Dream: The Prison Industrial Complex and the Dream." Davis is a founding member of Critical Resistance, a group self-described as "a national organization dedicated to opposing the expansion of the prison industrial complex." After her speech, Davis will sign copies of her recent book, "The Meaning of Freedom." She will talk at 2 p.m. in the Rogel Ballroom in the Michigan Union, 530 S. State St., Ann Arbor.
The third speaker will be constitutional and administrative law professor Karthy Govender of Kwazulu Natal University in South Africa. He will speak on "The Influence of Dr. King's Legacy on South Africa's Vision to Create a Society that Respects Fundamental Human Rights." Govender will speak from 3-6 p.m. in Hutchins Hall 100 in the U-M Law School, 625 S. State St., Ann Arbor.
There will be several events throughout the semester associated with the Understanding Race Project. Find out more at www.lsa.umich.edu/themesemester.