Posted on
Mon, Apr 16, 2012 : 5:59 a.m.
University of Michigan Labadie Collection marks 100 years of chronicling protest movements
By John Carlos Cantu
If dissent is the highest form of patriotism, as historian Howard Zinn once said, then the University Of Michigan Harlan Hatcher Graduate Library exhibit "The More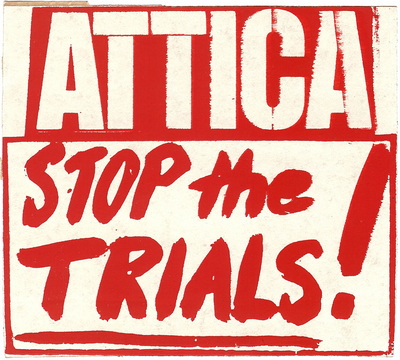 Things Change ... the Labadie Collection's 100th Anniversary" is likely the most patriotic display of art Ann Arbor will see this year.
Spread across the Hatcher's handsome first floor Audubon Room, "The More Things Change ..." is a powerful reminder that it's the responsibility of good conscience to continue these varied dialogues. As we can see by example, the Labadie owes its very existence to this proposition.
As the display's gallery statement reminds us, "the Labadie Collection is the world's largest publicly held accessible research collection covering just about every 19th, 20th, and 21st century protest movement that can be documented on paper, from the French Revolution to Occupy Wall Street.
"It has served as a resource for thousands of people the world over, from high school students to seasoned researchers, from young activists in search for their roots to documentary filmmakers unearthing eye-catching images. Books, serials, manuscripts, pamphlets, photographs, audio recordings, posters, and political buttons are all part of this eclectic group of materials."
Julie Herrada, Labadie Collection curator, tells us as a cautionary note, "Of course, social protest movements often involve intense passion, so expect to see some edgy and offensive items on display."
Yet it might also be noted that the notions of "edgy and offensive" are going to depend on the eye and mind of the beholder. If anything, it may come as a welcome shock that so many others have had the audacity to speak their minds. Even if, as the exhibit points out, speaking one's mind sometimes has consequences.
Herrada says, "We have carefully chosen a few distinct items from some of main collection areas to give you a glimpse of what a valued and unique treasure we have to share."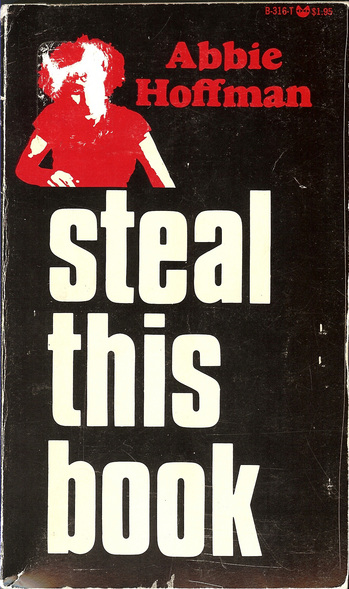 The Labadie shares artifacts from Black Power movements; various gender-based protests; and labor, socialist, and anarchist political parties.
Herrada has set aside ample space for the founder of the collection, Joseph Labadie, who, with the assistance of his wife, Sophie, "saved and preserved copies of all his work until it was donated to the University (of Michigan) Library in 1912." On display are announcements for Labadie's varied Detroit speeches as well as a 1880s studio portrait on which he wrote what might as well be the exhibit's motto: "Liberty is the solution of all social-economic questions."
It's an interesting, if somewhat optimistic, proposition. Yet it took another exceptional curator to turn the collection into the encompassing compendium that seeks to preserve the memory of the many groups whose voices might otherwise have disappeared into history's void.
The Labadie's second curator, Edward Weber, started in 1960 to archive some of the collection's most flamboyant items during this most flamboyant of American decades. Among the documents Weber pulled together are varied underground newspapers and anti-Vietnam War documents; a 1974 Patricia Campbell Hearst "most wanted" FBI poster; a 1964 Students for a Democratic Society convention poster; and stickers from the 1970s Symbionese Liberation Party and Weather Underground groups.
From an autographed 1980 "Why I am an Atheist" album signed by activist Madelyn Murray O'Hair to a vintage 1927 Sacco and Vanzetti poster and Emma Goldman's 1921 Russian passport, "The More Things Change …" means to incite as much thought as action.
Among the things that have "stayed the same" through the Labadie's quest for liberty—no matter how incendiary the topic—is the right to speak; to write; and to disseminate one's personal beliefs.
Irrespective of anyone's personal stand on these varied positions, America's hard-fought and cherished tradition of free speech remains contstant. It may sometimes seem like a near-run thing, but one senses from the look of the exhibit that Labadie and Weber would ultimately agree.
"The More Things Change ... the Labadie Collection's 100th Anniversary" will continue through May 30 at the University of Michigan Harlan Hatcher Graduate Library Gallery, Room 100, 913 S. University St. Exhibit hours are 8 a.m.-7 p.m. Monday; 8 a.m.-2 a.m. Tuesday-Thursday; 8 a.m.-7 p.m. Friday; 10 a.m.-6 p.m. Saturday; and 1-5 p.m. Sunday. For information, call 734-764-0400.