Posted on
Thu, Jan 17, 2013 : 10:12 a.m.
UMS presenting special salute to Detroit music at Hill Auditorium
By Bob Needham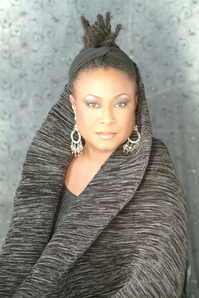 The city of Detroit has produced a staggering amount of music down the decades.
To start thinking about the talent, creativity and energy arising from Detroit is to begin an endless project. The breadth and depth seems almost inconceivable, whether it's in jazz, R&B, high-energy rock, funk, gosepl, punk, hip-hop or any number of other genres.
Come Monday, the University Musical Society will offer a tribute at Hill Auditorium titled "From Cass Corridor to the World: A Tribute to Detroit's Musical Golden Age."
"It'll be really an exciting array of many of Detroit's finest," said the great jazz pianist Geri Allen, music director for the concert.
Although focusing mainly on the broad arena of jazz, the tribute will also nod to other musics like gospel and R&B / Motown, including some original Motown Records artists. And with the concert taking place on Martin Luther King Jr. Day, the event will start with a tribute to King and his "I Have a Dream" speech.
Other landmark artists the concert will salute specifically include Yusef Lateef, Roy Brooks, Elvin Jones, Ron Carter, Alice Coltrane, Kenny Burrell, Stevie Wonder, the Rev. C.L. Franklin and Aretha Franklin, J. Dilla, and others.
PREVIEW
'From Cass Corridor to the World: A Tribute to Detroit's Musical Golden Age'
Who: Geri Allen, music director, with a countless list of stellar musicians who have ties to Detroit.
What: Jazz and other genres salute to the music of Detroit.
Where: Hill Auditorium, 825 N. University Ave.
When: 7:30 p.m. Monday, Jan. 21.
How much: $10-$44. Tickets available from ums.org, by phone at 734-764-2538, or in person at the Michigan League Ticket Office.
Trumpeter
Marcus Belgrave
, whose legacy includes landmark work in jazz and Motown as well as education and mentoring, will be both a participant in the concert and one of those it salutes. Other musicians paying tribute include opera great
George Shirley
, drummer
Ali Jackson
, guitarist
A. Spencer Barefield
, bassist
Marion Hayden
, trombonist Vincent Chandler, singer
Shahida Nurulla
, and Motown acts the
Original Vandellas
(which includes
Annette Beard-Helton
and
Rosalind Ashford-Holmes
, both original members of the group) and
Joe Billingslea's Contours
.
Anchoring the entire concert will be the D-3 Trio: Allen, pianist and music director for the concert; Robert Hurst, bass; and Karriem Riggins, drums. Hip-hop artist Invincible will act as host for the concert.
Allen is ideally suited to act as music director for the event, coming from Detroit and absorbing its musical culture on her way to an acclaimed international musical career and a position as associate professor of jazz and contemporary improvisation at U-M. (She's also working on an upcoming Motown-themed album.)
"I'm from Detroit and I grew up there, and the artists that I invited are the core jazz community in Detroit," she said by phone recently. "I feel very proud of the group of musicians that are participating.
"It will be a wonderful evening of having everyone together ... Just to hear this group of people all together; it may be the first time this has happened."
The wide-ranging program, assembled by UMS Programming Manager Mark Jacobson, includes the traditional "Lift Every Voice and Sing," Herbie Hancock's "I Have a Dream," Kenny Burrell's "Chitlins Con Carne," a "Motortown Revue," and much more. Download a full program here (starting on Page 7)
Asked about the reasons that Detroit has remained such a source of musical energy over so many years, Allen had several thoughts. First, she credited music programs in the Detroit Public Schools, with dedicated teachers like Shirley and one of her own mentors, Dr. Marylin Jones.
A second factor, Allen said, is the strong community bond among musicians in Detroit, who are generous with those just coming up. "Young musicians really were nurtured" by those who came before, she said.
Finally, she mentioned the cross-pollination among different styles of music, from Motown to classical to jazz and beyond. "There really were no barriers between musics," she said. "It was crossing boundaries all the time. There weren't fences, and I think that's something very unique about Detroit."
Allen said she considers her position in the concert a "great honor" and thanked UMS for its vision in producing the event. "Detroit is definitely one of the beacons of light," she said.