Posted on
Wed, Nov 10, 2010 : 11:55 p.m.
Pianist Vladimir Feltsman delivers virtuosic performance of gracious strength
By Laurel Firant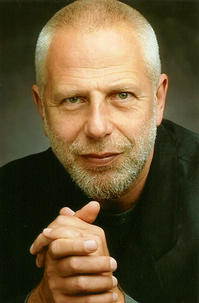 After pianist Murray Perahia canceled his fall tour due to a hand injury, the University Musical Society once again turned to Vladimir Feltsman. It's not the first time the Russian-born pianist has stepped in to play in Ann Arbor after another artist's cancellation. He performed after pianists Jeffrey Kahane cancelled his appearance with the Takács Quartet last month, and Maurizio Pollini withdrew in 1990.
Strength is a word that immediately comes to mind regarding Feltsman — for stepping up to the plate in a pinch and for delivering a solid recital of works by Wolfgang Amadeus Mozart, Franz Schubert and Frédéric Chopin Wednesday evening at Hill Auditorium.
Feltsman's gracious strength is grounded in his breathtaking technique at the keyboard. Commanding the stage with ease, Feltsman steered seamlessly through the first work of the program, Mozart's Fantasia in D Minor, K. 397 (1782), filling the well-shaped phrases with a beautiful, liquid tone.
The highlight of the evening, however, was his performance of Schubert's four Impromptus, Op. 90, D 899 from 1827. Here, pianist and music seemed especially well matched. Feltsman delivered the works with profound conviction, turning their rather forthright nature into a moving statement, especially in the Impromptu No. 1 in C Minor. No. 2 in E-flat Major and No. 4 in A-flat Major were especially technically dazzling, and he refined and seemingly recontoured the phrases in No. 4 through his sheer virtuosic grace at the keyboard. He also played No. 3 in G-flat Major in a remarkably refined manner, beautifully mining its deep, rich tones. The audience seemed deeply engaged by the performance, and responded with intense applause and a few cheers.
Feltsman's competence and rock-solid technique were a little less successful in the Chopin ballades, which date from 1835-42. Although it is a feat in itself to power through all four of them in one sitting, Feltsman fell slightly short in delivering the lighter, more ephemeral quality they require to really shine, as in the exquisite opening melody in the Ballade No. 4 in F Minor, Op. 52. However, at moments when he became in sync with Chopin's delicate sonic palette by playing more tenderly, it seemed to take the audience's breath away. All four works were played expansively with finesse, depth and great power.
The audience gave the veteran pianist a standing ovation, and Feltsman responded with a Chopin waltz as an encore. Initially marred by noise from the audience, he nevertheless played it beautifully with sparkle and verve.