'Walking Dead' star Steven Yeun visits Purple Rose Theatre
Posted on Thu, Sep 13, 2012 : 6 p.m.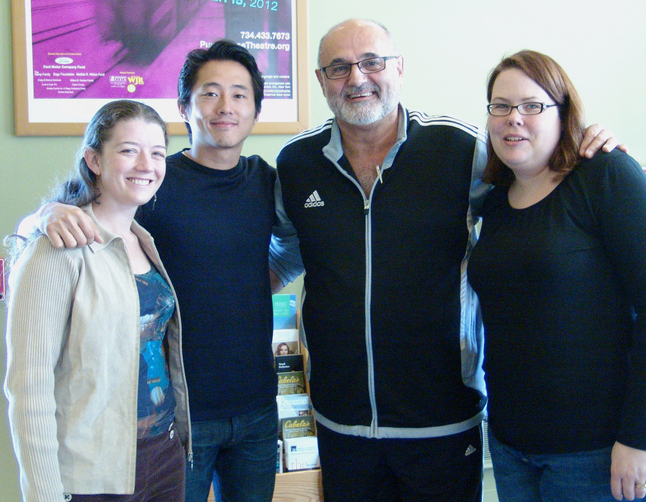 Photo by Danna Segrest

"Walking Dead" star Steven Yeun came to Chelsea on Monday to visit the Purple Rose Theatre.

"As a native of (Troy) Michigan, Steven Yeun was back in the state and contacted us to arrange a visit while he was in town," Heidi Bennett, the Rose's director of marketing and public relations, said in an email.

"We had not had previous contact with him, but many of our staff are big fans of 'The Walking Dead,' so we were very excited to meet him. I'm not entirely sure what prompted the visit, but he told us that he was familiar with the Purple Rose's reputation for being a premiere regional theatre and a great place for actors to develop their craft. We hope he'll come back to see a show the next time he's home!"

"The Walking Dead" is a TV drama on the AMC cable channel about a world dominated by zombies.