Posted on
Sun, Dec 25, 2011 : 5:59 a.m.
'War Horse' a movie for everyone
By AnnArbor.com Freelance Journalist
War Horse
Opens today at Rave, Quality 16, Brighton
Review by Corey Hall of the Metro Times
Grade: B+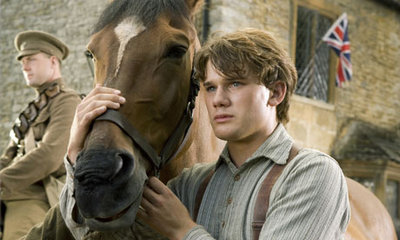 Steven Spielberg
probably dreams in Technicolor. Among the crowd of maverick young directors who forever changed Hollywood in the '70s, Spielberg was the most in love with the art form as it used to be — a stark traditionalist in a wave of radicals. Even more than his cinema-obsessed friend
Martin Scorsese
, Spielberg was immersed in the language of film, and his best work reflects not reality as it truly is, but as we wished it could be when we went to the movies: a glittery fantasia reflected through the camera lens.
Read the full review here