Posted on
Sun, May 1, 2011 : 9:54 p.m.
Inaugural Water Hill Music Fest draws a crowd as a neighborhood unites in song
By Melanie Maxwell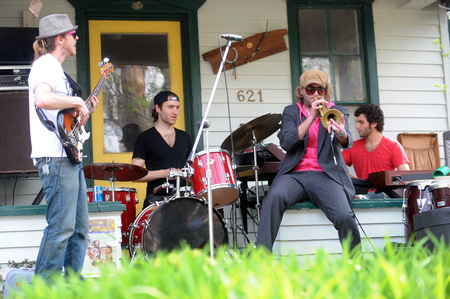 Melanie Maxwell | AnnArbor.com
The Water Hill Music Fest — a new event geared to get an entire neighborhood making music — became reality Sunday afternoon in the area just northwest of downtown Ann Arbor.
Around 60 different sites hosted performances, on porches and front lawns, over the four hours of the festival. Many different musical styles could be heard — from professionals, amateurs and in between — some amplified and others purely acoustic. Bigger names tended to draw bigger crowds, but it seemed like every performer had a some sort of audience. A note on the festival website guesses total attendance might have been in the 3,000-5,000 range.
Photographer/videographer Melanie Maxwell produced this report:
The festival was dreamed up and organized by Paul Tinkerhess — who lives in the neighborhood, bounded by Miller Avenue, Sunset Road, Brooks Street and the Ann Arbor Railroad tracks. He's also the source of the name Water Hill for the neighborhood. - text by Bob Needham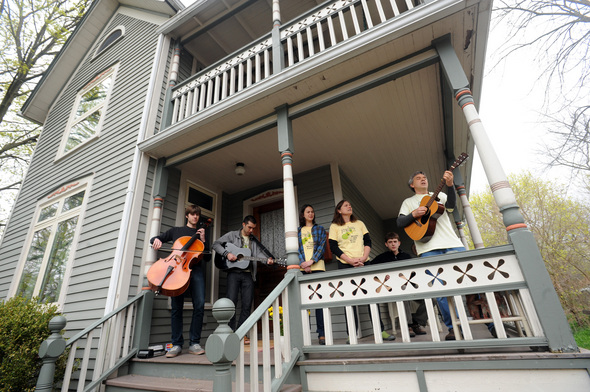 Melanie Maxwell | AnnArbor.com