"Whip It" being released on DVD Tuesday, January 26
Posted on Thu, Jan 21, 2010 : 12:23 p.m.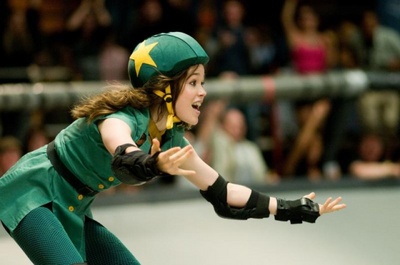 Drew Barrymore's directorial debut, "Whip It" — which was filmed in Ypsilanti as well as in the Metro Detroit area in 2008 — will be released on DVD on Tuesday, January 26.

The movie — starring Ellen Page, Marcia Gay Harden, Daniel Stern, Alia Shawkat, Kristen Wiig, Barrymore, Eve, and Jimmy Fallon — is a coming-of-age story about a young Texas teen who rebels against her mother's beauty pageant plans for her to instead pursue a life in roller derby. It generally received generally positive reviews but did not perform well at the box office.

Extras on the DVD included deleted scenes from the movie.

The film is one of several filmed in the area under Michigan's aggressive incentives for the movie industry.