Posted on
Sun, Oct 2, 2011 : 7:25 a.m.
Ypsilanti Songwriting Festival is a must for music fans
By Martin Bandyke
I'm looking forward to hanging out with music lovers of all ages at the fifth annual Ypsilanti Songwriting Festival, which takes place at the Ypsilanti District Library's beautiful Whittaker Road branch on Saturday, Oct. 8.
This all-day and totally free event features songwriting workshops, a children's band, and appearances by the critically-acclaimed musicians Paul Burch and Rosie Flores. I have the pleasure of interviewing Rosie at 7 p.m. this Saturday to help close out the festival, and Rosie is sure to play a few songs during the course of the proceedings and take some questions from the audience as well.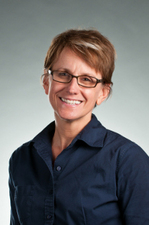 I recently spoke to the Ypsilanti District Library's Assistant Director Lori Coryell about what led her to create this fabulous festival.
Q. So how did the festival first come about?
Lori Coryell: We wanted to do a larger scaled music program and we thought focusing on songwriting was a good idea, because what are libraries but houses of stories? And songs are essentially stories, whether they tell a story through the lyrics or emotionally through the music. That was a nice hook and we thought it would be a nice way to promote our music collections, our books on artists and songwriting craft. We took a leap of faith because it was a large-scaled thing, budget-wise. We knew that it would take a couple of years for word of mouth to make it popular, but it's paid off.
Q. Who else has performed at the festival since it began?
A. We began with Freedy Johnston (who had the single "Bad Reputation"), then it was Jon Langford (founding member of UK punk band The Mekons) & Paul Burch, then Jason Ringenburg (of Cowpunk outfit Jason & the Scorchers), and last year was Graham Parker (whose best known album is "Squeezing Out Sparks").
Q. What led you to book Rosie Flores as this year's headliner?
A. We really wanted to bring a woman this year; we thought that was important. She was really enthusiastic about the idea and loves the festival. She has a really busy schedule and I'm so happy she could pencil us in. I like that she's rockabilly and with the exception of Freedy we're going in the direction of alt-country (with our headliners). She fits it with that alt-country thing but she's rockabilly as well. She's also an incredible guitarist; she's been around for a while and played with a lot of people. Rosie's also well-respected in the music industry, where catching a Rosie Flores concert is a must-see. Even talking with her on the phone is delightful. We're thrilled to have her here.
Q. Is the audience at the Ypsi Songwriting Festival mostly comprised of musicians?
A. Musicians and music lovers. Those stories you get out of those featured songwriters are incredible. The stories of people the artists have worked with are revelations to the audience. After everything at the Library concludes the audience is invited to Woodruff's in Depot Town for free performances by Rosie and Paul, so that'll be fun as well. Paul Burch is our patron saint-songwriter and he brings something new every year. He's just finished up an album of Buddy Holly songs, and he's also working on an album with Jon Langford.
Q. Anything else people should know about this year's festival?
A. People can sign up for 45-minute mentoring sessions with our singer-songwriters, we have a band called the Kerfuffles coming in at 10:30 a.m. for a children's performance, and Community Records is coming back. They do great things with teens in the area. They create, on the spot, these multi-media sessions for teens using spoken words and backbeats. They have a showcase spot at 2 p.m. We had them here this past year and they do such wonderful with kids, we had to bring them back. And we're going out on a limb with this, we don't know how it's going to turn out, but Paul Burch is going to do this piece of communal songwriting. We're going to be creating a song about Ypsilanti on the spot, within an hour or two. Whoever comes and wants to help create a song about Ypsilanti with Paul can do so.
The 5th Ypsilanti Songwriting Festival takes place at the Ypsilanti District Library's Whittaker Branch, 5577 Whittaker Road, on Saturday, Oct. 8 from 10:30 a.m.-8 p.m. An afterglow performance featuring Rosie Flores and Paul Burch will follow at Woodruff's in Depot Town. All events are free. More information and a full schedule of events at: www.ypsilibrary.org.
Martin Bandyke is the 6-10am morning drive host at Ann Arbor's 107one, WQKL-FM. Follow him at www.martinbandyke.com and on Twitter.