Posted on
Sat, Feb 6, 2010 : 5 p.m.
Former Wolverine football player Jay Riemersma holds rally to support Tim Tebow's Focus on the Family Super Bowl ad
By Suzy Sherman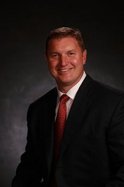 Former Wolverine football player Jay Riemersma, who is one of four Republican congressional candidates running in Michigan's solidly conservative 2nd District, will host a rally Sunday in support of a planned Super Bowl ad that is expected to use college football star Tim Tebow and his mother to convey an anti-abortion message.
Riemersma's event is planned for 5 p.m. to 6 p.m., just before kickoff of the game, during which CBS is to air the Tebow ad.
The 30-second spot, funded by the conservative Christian group Focus on the Family, is said to recount the story of Pam Tebow's pregnancy in 1987. After getting sick during a mission trip to the Philippines, she says she ignored a recommendation by doctors to abort her child. Pam Tebow later gave birth to Tim Tebow, who won the Heisman Trophy and two BCS championships at Florida.

A coalition led by the New York-based Women's Media Center has urged CBS to scrap the Tebow ad.


"Forty percent of Super Bowl viewers are women," Jehmu Greene, president of the Women's Media Center, said Wednesday. "Clearly, this candidate (Riemersma) is in favor of government intrusion into when and how we decide to have a family."
But in the 2nd Congressional District along Lake Michigan, supporting the Tebow ad isn't considered all that controversial.
"It's the kind of thing that will play well in the district," said Douglas Koopman, a political science professor at Calvin College and a former chief of staff for U.S. Rep. Pete Hoekstra.
Riemersma, who is hosting Sunday's event at his home in Holland, said voters are on his side on the issue.
"People of the 2nd Congressional District are strong social conservatives who believe in the right to life," he said.
Riemersma, who starred on the football field at Zeeland High School and the University of Michigan before going on to an eight-year pro career in Buffalo and Pittsburgh, is locked in a tight race with Fruitport businessman Bill Cooper, former state Rep. Bill Huizenga of Zeeland and state Sen. Wayne Kuipers of Holland.
The four want to fill the seat held for nine terms by Hoekstra, who is pursuing the Republican nomination for governor.
Cooper said he doesn't see Riemersma's public support of the Tebow ad as a publicity stunt and defended his competitor's right to stand up for his convictions.
"Let's face it: We're running for political office," Cooper said. "I mean, would he have a rally at his house if he wasn't running for political office? Of course not. But do I support him in supporting what he believes in? Yeah."
A Republican primary win in August in the conservative district would practically guarantee the victor a spot in Congress. On the Democratic side, Hope College history professor Fred Johnson, who was beaten handily by Hoekstra in 2008, is running again this year.
Riemersma said he sees parallels between himself and Tebow, who some say doesn't have the skill-set to be an NFL quarterback and might have to switch positions — perhaps to tight end. Riemersma was recruited by Michigan to play QB, but a torn rotator cuff forced him into the tight end slot.