Posted on
Thu, Aug 26, 2010 : 5:45 a.m.
Paganism becoming more mainstream, experts say
By Pam Stout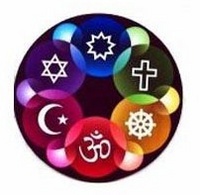 Design by Flickr user vaXzine
Patheos.com, in its summer
Future of Religion series
, invited authors and scholars to write about the
Future of Paganism
this week.
According to Patheos.com's overview, Paganism represents "a wide variety of traditions that emphasize reverence for nature and a revival of ancient polytheistic religious practices." The article notes, "some Pagan traditions include ritual magic, but this practice is not universal." This diverse grassroots movement includes Wicca, Goddess Spirituality, and the Pagan Reconstructionist religions (Norse, Druidic, Egyptian, and Greek).
According to Margot Adler, author, NPR journalist, and Wiccan priestess, the Contemporary Pagan Movement has "come of age" in the last 15 years, with estimates of 1 million practicing Pagans. Pagans are being recognized in military cemeteries, hospitals, seminaries, and the Parliament of the World's Religions. "In short," Adler says, "Paganism has become a mainstream movement, which has mostly been a good thing." She asks, however, whether the movement's critique of monotheistic and patriarchal religions will become "lost or watered down" as it gains more respect in the mainstream.
Sarah Pike, author and professor of religious studies at California State University, discusses the evolving news coverage of Paganism in recent years. Twenty-five years ago, a story about local Pagans gathering in an Indiana state forest was characterized as "devil-worshippers in Yellowwood Forest," sparking national controversy. This year, the news coverage of Summer Solstice 2010 and other Solstice celebrations was "overwhelmingly positive."
Read more articles about the Future of Paganism at Patheos.com.