Posted on
Wed, Sep 29, 2010 : 7 a.m.
U-M law professor to talk of growing problems of human trafficking in Michigan
By Amy Fryar Kennedy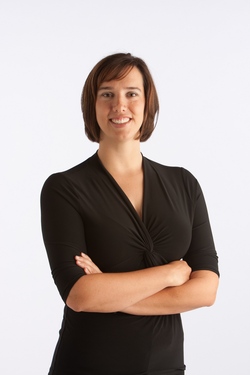 Bridgette Carr, Ph.D.
It's easy to think that human trafficking ended after the Emancipation Proclamation. At least we don't see it in our hometown--or do we?
At 7:30 p.m. October 4,
University of Michigan
Law Professor
Bridgette Carr
will present "Human Trafficking: Modern Day Slavery--a Growing Problem in Michigan" in the
First United Methodist Church of Ann Arbor
sanctuary on the corner of State and Washington streets. The program is hosted by the church's
Wesley Foundation Campus Ministry
and the
United Methodist Women.
Bridgette Carr is a professor of law at the University of Michigan who sees human trafficking as a growing problem in our state, including Ann Arbor and the surrounding area. Dr. Carr directs the Human Trafficking Clinic at the University of Michigan Law School, and her students gain valuable experience by helping with these cases. She graduated from the University of Notre Dame in 1998 with a B.A., cum laude and earned her J.D. cum laude from the University of Michigan Law School in 2002.
During law school, Carr was a Michigan Refugee and Asylum Law Fellow with Amnesty International. Prior to joining the Michigan Law School faculty, Carr was an associate clinical professor at the University of Notre Dame Law School where she led the Immigrant Rights Project. In 2008 she was awarded a Marshall Memorial Fellowship to study human trafficking issues in Europe.
Professor Carr's research and teaching interests focus on human trafficking, immigration and human rights. Her previous scholarship and clinical work has centered on the plight of asylum seekers, battered immigrants and victims of human trafficking. She is a member of the Michigan Human Trafficking Taskforce, part of a collaborative effort to prevent trafficking of persons within the state, to prosecute perpetrators and to protect and rehabilitate trafficking victims.
Dr Carr will be speaking on 7:30 p.m. Monday, October 4th at Ann Arbor First United Methodist Church at the corner of State and Huron. This program is free and all are invited to attend and hear Dr. Carr share information and personal accounts that inspire her work. For more info, contact Dee Chapell, president of The United Methodist Women of Ann Arbor First United Methodist Church (deechapell@aol.com) or Rev. Robert Roth, Associate Pastor at First United Methodist Church.
Amy Fryar Kennedy is a hospice nurse, a mom, a Tarheel, and a member of First United Methodist Church.