Posted on
Tue, Sep 13, 2011 : 2:21 p.m.
Muslims discuss impact of 9-11 on their community
By Tom Perkins
The Sept. 11 terrorist attacks had a lasting impact on most Americans, but perhaps more so for Muslims and Arab Americans who suddenly found themselves the objects of suspicion and, in some cases, outright hatred.
Tarek Nahlawi, an area businessman who is on the board of directors of the Michigan Islamic Academy, said he felt there was suspicion of the Muslim community immediately following the attacks. People looked at Muslims differently and questioned aspects of their personal lives, religion and culture, he said.
Some people were immediately prejudiced against all Muslims, Nahlawi said, but the majority of people with whom he interacted on a personal level were friendly and supportive.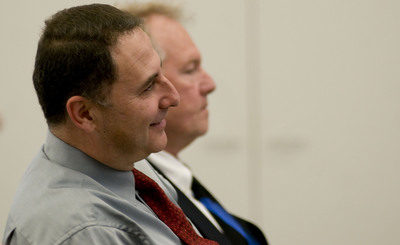 Tom Perkins | For AnnArbor.com
"There was certainly a small percentage who would look at us and question us, but there were more who said 'You have nothing to do with it, it's a bunch of lunatics,'" he said. "I felt good, in a way, that most Americans were distinguishing between what's right and what's wrong."
Basma Raddat lived in Boston during the attacks. She said there was no Muslim community in the area and all her friends were Christians, atheists or of another faith.
She said she saw two sides of the community following the attacks. One group believed anyone who was a Muslim was involved in or at least part guilty for the attack, and a second was able to distinguish between average Muslims and the work of extremists, she said.
"I don't blame them in either case because what happened was horrible for everyone — it was horrible for me," she said.
Raddat said strangers have made negative comments to her on several occasions, but generally she feels life has improved for Muslims on a personal level. She said she actively educated people around her on Islam to help them understand that it is peaceful religion.
"I did my part to explain to people around me that the people in the attacks were extremists, and we Muslims in general don't agree with them," she said. "They don't belong to us, we don't belong to them. Islam is based on love and peace … and we were raised on being peaceful and helpful. If you can forgive, that is the better choice or instead of killing."
Dawud Walid, director of the Center for Arabic and Islamic Relations' Michigan chapter, agreed with Nahlawi and Raddat that one of the positives to come out of the situation is Americans' better overall understanding of Islam and the Muslim community.
"As the initial fear eroded the year after 9/11, Muslims have taken it upon ourselves to be more active in explaining our faiths," he said.
But on a political level, things are getting much worse since the 2008 elections, Walid said. There have been well-funded campaigns to block mosques and Islamic schools from being built, including the Park 51 Mosque in Manhattan and others across the country, he said, and a general negative discourse in the media and at the political level that didn't exist several years ago.
He said that change corresponded with the election of President Barack Obama and Democratic control of the legislative branches.
"We've seen a marked increase of anti-Muslim vitriol that wasn't as pronounced when President Bush was in office, and I think there are some individuals and some politicians who have taken this as political strategy because the GOP doesn't control the White House and many of the state legislatures," he said. "No one was talking about Sharia taking over or supplanting the constitution in 2004; that has happened within the past year."
Nahlawi agreed that the situation is bleaker at the political level, and said one place it is felt most is at the airport, where he is regularly searched because he is Muslim. Even his 3-year-old daughter was subjected to a search, which he questioned whether was necessary. Despite being subjected to searches, he said officials are always respectful and have let him go on his way.
Dr. M. Hisham Sabki is a Syrian born Christian-Arab who moved to the United States in 1957 and retired from teaching political science at Eastern Michigan University last year. He said he received support from his colleagues after 9-11 and didn't experience any kind of change in his life.
He said the level of change a Muslim or Arab experienced likely depends on their individual situations.
"I think it's inevitable that there would be some kind resentment or a backlash," he said. "But there are also plenty of people who know better and aren't going blame the entire Muslim community just because of what some Muslims who came, ironically, from Saudi Arabia, did."