Posted on
Fri, Jan 28, 2011 : 6:39 a.m.
Tea for two: Plan a mother/daughter date night
By St. Luke Lutheran Church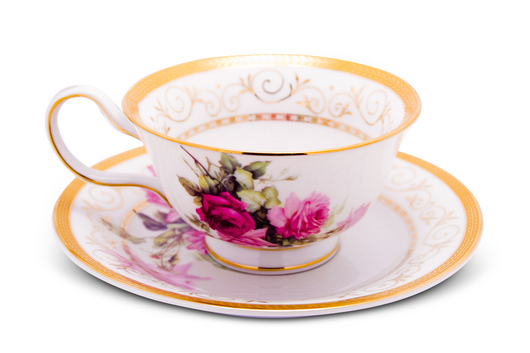 Photo courtesy of stock.xchng
What kind of cup do you use to drink your coffee in the morning? I never really gave it much thought until I took my daughter to the The Secret Keeper Girl Club one-day conference in Brighton. The Secret Keeper Girl Club is an organization that reminds girls ages 8-14 that they are beautiful inside and out. At the conference, they were selling books to help moms better connect with their daughters. I was excited for the opportunity, so I bought "Secret Keeper Girl, 8 Great Dates for Moms and Daughters" by Dannah Gresh.
We enjoyed all the dates, but I think our favorite one was on my daughter's 13th birthday. The date was to have a tea party, and it asked the question: "How do you view yourself and others around you?" Because my daughter and I love chocolate, we modified the date a little and went to our favorite chocolate spot in Ann Arbor, Schakolad Chocolate Factory.
In the car on the way, we listened to the CD that accompanied the book. The lesson reminded us that God created us in His image and that each person is unique. I brought along my own special tea pot and two china cups for the hot chocolate. I also brought along a Styrofoam cup as well as a plain white cup — all needed for our date. I poured the hot chocolate into the tea pot and then into the cups. I explained that the fine china was something I had inherited from my Godfather whom I don't even know. He had been in World War II and brought it back with him, on the bottom of the china, it read, "Noritake, made in occupied Japan."
I went on to say that the china was very special to me and that it was a gift that I didn't earn or deserve. God is the same way to us, he gives us so much even though we can't earn it and we don't deserve it. My uncle loved me and gave me that china, but God loves us so much more and has given us eternal life through his Son.
I then held up the Styrofoam cup and stated the obvious characteristics of it. Styrofoam cups are disposable, common, found everywhere and replaceable. Next I held up the white cup and again stated its characteristics. It's probably the most common coffee cup around, everyone and has one and there is nothing unique or special about it. Finally, I held up the china cup and with a large smile, and I spoke of its meaning. It is unique, hand crafted, beautiful and has special significance to each person who uses it.
To tie this together, I then asked, "How do you view yourself? Are you like a Styrofoam cup, just someone who is replaceable? Are you a common coffee cup, someone who is just plain and nothing special? Or are you like the fine china cup, uniquely created by God?"
The next part of this date got pretty tough. We had a dialogue about how we treat ourselves and the members of our family. It was a great reminder to both of us that we need to be treated and treat others the same; like fine china. Over the next couple of weeks, we had an inside statement that we could say to each other. If I thought she was treating someone unfairly, I would say, "You're treating them like Styrofoam!" She could also do the same to me — ouch!
The "8 Great Dates" book is an awesome opportunity to spend time with your daughter — and it's a great way to remind your adolescent girl that she is uniquely created by God! So, get out your fine china and plan a date!
Janette Haak is the Sheepfold Coordinator at St. Luke-Ann Arbor and holds a master's degree in education with a ZA endorsement. She home schooled her children for 12 years and is a remedial reading tutor.