Posted on
Mon, Nov 15, 2010 : 9:51 a.m.
The role of women in Islam misunderstood by many
By Ahmed Chaudhry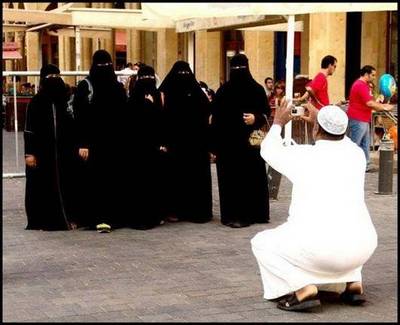 Last week, the Ann Arbor District Library hosted an event featuring five Muslim men with the subject of being Muslim in America in the spotlight. The event was a notable look into the diverse backgrounds incorporated in the Islamic faith and a great example of this diversity expressed on a local level in the Ann Arbor area. While this panel offered an excellent discussion on how Muslims deal with issues of multiculturalism and tensions that arise, a similar panel with Muslim women could and would have drawn equal interest from the attendees and might be a great idea for a future event.
The views of men and women in Islam on various subjects vary greatly just as they do in any religion or culture. In the case of Islam, the role of women is arguably one of the most misunderstood and misinterpreted subjects throughout history. This subject, since the birth of Islam nearly a millennia and a half ago, has become more a product of the various male-dominated cultures the faith made its way into rather than the actual faith itself.
The focus of the media on Muslim women around the world is unflinchingly concentrated on the ones wearing hijab (voluntarily or not), being treated as second rate citizens by their male counterparts or, worst of all, falling victim to horrendous human rights violations. While these situations definitely deserve attention and (in many cases) an appropriate serving of justice, many people are left with the impression that Islam condones the oppression of women as an integral facet of the faith itself. The truth, in this case as in many, is overlooked: while males and females serve different roles in Islam, the Qur'an makes it clear that they are equal.
While it is true that women in some Muslim countries are denied basic rights like education, there are other countries in which women's roles and behaviors not unlike those in the U.S., and they even end up serving in high political office. In my home country of Pakistan, Benazir Bhutto served as Prime Minister twice (non-consecutively), while the United States has yet to allow a woman into even the vice presidential position.
Another issue, which is sure to raise objections from many American Muslims, is the role and more specifically the placement of women in mosques. Saudi Arabia is one of, if not the worst, example of a country when it comes to the issue of women's rights. Given this, why is it then that we see men and women praying in the same line and sometimes even physically touching each other during the Hajj in Mecca, the holiest site in all of Islam, while they are separated in almost all other locations? It becomes somewhat embarrassing for more progressive Muslims to have to explain why Muslim women are quarantined to the back corner or the basement in most American mosques (including the Ann Arbor Islamic Center).
If you ask most men at these mosques why the women are subtly or unsubtly treated as inferiors, they will never be able to cite the Qur'an as a reason… only an interpretation of an interpretation of an interpretation of a Qur'anic verse, or they may be accepting of the situation just because they are just blindly following mosque rules. It also doesn't say outright at any point in the Qur'an that women are to cover their heads or faces, but the interpretation made my several cultures (often male-dominated) is that we don't want to see your hair or we might become sexually aroused by accident.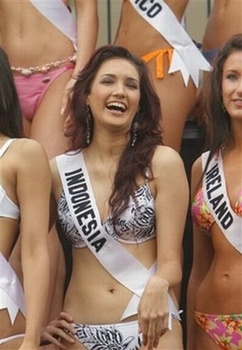 So this is what it comes down to, as it does in most world faiths: cultural interpretation win out over the intentions of even the most blatantly obvious verses from scripture. On the other hand, there are several Muslim women that wear the hijab or seclude themselves to a particular part of the mosque voluntarily. Whether they are doing this as a rational autonomous decision or a result of fear tactics or a desire not to be the instigator in the larger community differs from case to case individually.
In the United States though, they live alongside other Muslim women who wear bikinis to pools and beaches, take on the consequences of entering a mosque through the "male entrance" and interpret the Qur'an in their own way.
Wouldn't it be interesting to see a panel discussion from five women representing that spectrum of the Islamic faith? There is certainly no shortage of them, ranging from rightfully conservative women to bonafide Islamic feminists, in the Ann Arbor area.
Ahmed Chaudhry was born in Lahore, Pakistan, and moved to the Michigan in 1994. As a recent graduate of Albion College, where he received a degree in biology and religious studies, he plans to pursue a career in public health.