EVERYTHING ELDERLY
HEALTH:

Specialized rehabilitation is critical for traumatic brain injuries

Posted on Mon, Jul 9, 2012 : 5:57 a.m.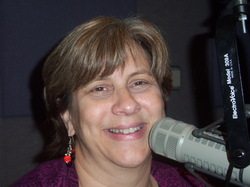 Following the Independence Day holiday, this past weekend we aired a special encore program repeating talks with two memorable guests.
Kelley Fulkerson spoke about the Ann Arbor Rehabilitation Centers where she is the marketing and training specialist. This organization started 20 years ago, and helps those who have suffered a traumatic brain injury (including seniors).
They have a large professional staff able to deal with all facets of the rehabilitation process. Their rehab specialists also have degrees in social work or counseling.
Traumatic brain injury can occur from car accidents, strokes or other causes. Ann Arbor Rehab provides the services to rebuild social and professional skills. Their patients develop compensatory strategies to deal with their injuries.
They have a restaurant (Terry B's in Dexter) that employs many of their patients, providing an opportunity to develop skills and earn a paycheck.
Kelley also talked about Michigan House Bill 4936 that will limit auto insurance reimbursement for this type of rehabilitation. In theory the bill is supposed to reduce insurance premiums and decrease the number of uninsured motorists.
The fear is the bill will likely result in a cost shifting from auto insurance companies to health insurance organizations, and ultimately to the taxpayers. This bill may reduce premiums a few dollars, but it will be potentially devastating to those that need care for a traumatic brain injury. [Update - this bill stalled in the legislature but will likely reappear in some form.] To listen to our 12-minute discussion, click the audio link:
To get in touch with Kelley or the Ann Arbor Rehabilitation Centers, call 734-677-4600 or visit their website annarborrehab.com.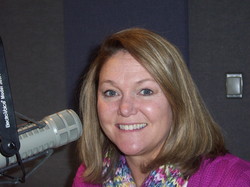 Photos by Sheila Doeden
With our second encore guest, we heard how the Ann Arbor Transportation Authority (also known as The Ride) helps seniors. We spoke with Mary Stasiak, the Manager of Community Relations at The Ride.
The Ride offers some terrific programs for seniors (and those with disabilities) to better enable them to get out of the house while living independently. The Fare Deal, for younger seniors age 60-64, provides a 50 percent reduction from the regular $1.50 bus fare.
The Good as Gold program is for those 65 and up and provides free rides. Another important benefit is a door-to-door shared ride service for only $3. The Ride also offers Senior Grocery Rides from many local senior communities to area grocery stores like Meijer, Kroger and Busch's.
The Ann Arbor Transportation Authority conducted a comprehensive 18-month effort to gather community input on transportation needs today and what's required for the future. After 70 public meetings and thousands of comments, the organization developed the transit master plan — a 30-year vision, with a nearer term five-year plan.
A group of "financial wizards" have offered their services for a financial task force. This committee is exploring the options to fund the improved transit, to determine the reasonable and do-able alternatives.
This year, The Ride is responding is to a pressing need, increasing service between Ann Arbor and Ypsilanti, on the Washtenaw Avenue corridor — doubling the bus frequency during the peak commute times.
To hear our 13-minute talk, click the audio link:
To get in touch with Mary or the Ann Arbor Transit Transportation, call 734-996-0400 or visit their website theride.org.