Posted on
Mon, Oct 31, 2011 : 5:57 a.m.
Specialized rehabilitation is critical for traumatic brain injuries
By Alan Caldwell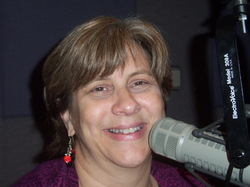 We had two most interesting talks this past weekend. Our first guest was Kelley Fulkerson, the Marketing and Training Specialist at Ann Arbor Rehabilitation Centers. This organization started 20 years ago and helps those who have suffered a traumatic brain injury (including seniors).
They have a large professional staff able to deal with all facets of the rehabilitation process. Their rehab specialists also have degrees in social work or counseling.
Traumatic brain injury can occur from car accidents, strokes or other causes. Ann Arbor Rehab provides the services to rebuild social and professional skills. Their patients develop compensatory strategies to deal with their injuries.
They have a restaurant (Terry B's in Dexter) that employs many of their patients, providing an opportunity to develop skills and earn a paycheck.
Kelley also talked about the current Michigan House Bill 4936 that will limit auto insurance reimbursement for this type of rehabilitation. In theory. the bill is supposed to reduce insurance premiums, and decrease the number of uninsured motorists. The fear is the bill will likely result in a cost shifting from auto insurance companies to health insurance organizations and ultimately to the taxpayers. This bill may reduce premiums a few dollars, but it will be potentially devastating to those that need care for a traumatic brain injury.
To listen to our 12-minute discussion, click the audio link:


To get in touch with Kelley or the Ann Arbor Rehabilitation Centers, call 734-677-4600, or visit their website annarborrehab.com.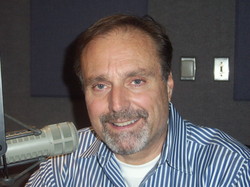 Photos by Sheila Doeden
As our next guest, we were privileged to have Mark Accettura, an elder law attorney with Accettura and Hurwitz. Mark has recently published a new book, "Blood & Money: Why Families Fight Over Inheritance and What To Do About It."
The audience for this book is anyone with conflict within the family and a desire to minimize the conflict and preserve the family. The book is a tool for families experiencing inheritance issues and provides potential remedies.
Blood & Money talks to why we act the way we do. Greed is the symptom; it's not the cause. The cause is fear, the fear of being excluded from the group (the family). It's the fear of being left out and being unimportant.
Family members may have long-held views of being cheated. Some may feel they didn't get their fair share of attention during childhood. They believe the inheritance is their last chance to right these wrongs.
Elder abuse can be seen as an inheritance dispute while the parent is still alive. Parents are sometime effectively kidnapped, moved and isolated in order take control of their financial assets. Those most prone to inflict elder abuse are those with mental health, drug or alcohol problems — these are clear red flags.
To have a better result, Mark says it all starts with the parents. Early on, they need to put together their important documents. The wills and power of attorneys should be in place well before end of life.
The book Blood and Money is available at Amazon.com and soon locally at Barnes and Noble.
To listen to this 14-minute talk, click the audio link:
To contact Mark Accettura, please call 248-848-9409, or visit the website elderlawmi.com.
Alan Caldwell and Sheila Doeden co-host Everything Elderly every Saturday morning at 8:30 on 1290 WLBY. In their day jobs, Alan and Sheila co-own and co-manage Senior Helpers, providing in-home care services, primarily to the elderly. Both can be contacted at homecareexcellence@seniorhelpers.com, or at 734-927-3111.