The Saner Living Guru
health:

Change is in the air - what are you going to do about it?

Posted on Thu, Sep 15, 2011 : 11:19 a.m.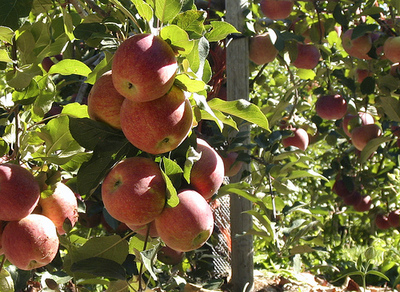 Can you feel the change in the air? It's September, a time of new beginnings, when many of us recommit to goals that have been hanging around not actualized, like unripe fruit swaying from tree branches, waiting for the right conditions in order for them to flourish.

September rolls around and our goals are tempting us once again to nourish them into completion.

September and October are harvest months, when fruits and vegetables that we have been waiting for with watering mouths are picked, sold, prepared, and eaten with gusto. Then the season settles into dormancy with the advent of winter and has us all waiting expectantly for the bounty of spring.

It common for most folks to feel apprehensive about change. It's scary because as the saying goes, "The devil you know is better than the devil you don't know." However, without change we remain dormant and dormancy brings unhappiness and unease.

I just moved my office to my home, which is a big change for my clients and me. So far so good, we all love it. This change was huge for me and came with lots of thought, planning, and some anxiety.

Another big change that I have taken on is to walk, with my dog Yogi, of course, for one hour every day, no matter what. I am meeting my walking goal 85% of the time and I am happy with that (for now!).

I have other goals, both business and personal that I am working on, some with more success than others. The point is, as humans we can keep our goals alive and work towards them one small step at a time. However, it's easy to put our goals into dormancy as quickly as a rabbit hopping into it's hole in the ground.

Unlike fruit trees, humans are not at the mercy of weather and other conditions in order to flourish. We have the means to create the life we are meant and deserve to have one step at a time.

This week's Saner Living challenge is to dust off three of your goals and make a thirty-day plan to work on them one small step at a time. At the end of thirty days you can review and renew these goals and add another goal.

What goals are you dusting off? Let me know what they are and how it is going for you by clicking on the comment button below.