Posted on
Wed, Jun 12, 2013 : 5 a.m.
Bedbugs, mold, trash & sewage - What the public health department can (and can't!) do to help
By Washtenaw County Public Health
In the normal course of a day, sometimes we notice situations that just don't seem right. We may even see an environmental condition thought to be harmful. When this occurs we may ask ourselves, "What should I do? Who should I call?"
First and foremost, it is important to not place yourself into harm's way. If you discover what appears to be a hazardous material, or if you encounter someone actually polluting, dumping a substance, or engaged in an activity you feel may be illegal, call 911. Keep yourself at a safe distance and avoid the temptation to investigate. Try to note any characteristics or information about the person or material and report it to the authorities.
If you find an environmental condition that isn't immediately life threatening but is concerning, please call Washtenaw County Environmental Health at 734-222-3800 and file a complaint.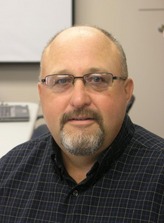 Here at Environmental Health, we respond to several hundred complaints each year centered on public and environmental health issues. We have a staff of Registered Sanitarians (health inspectors) who respond to complaints about housing conditions, food service establishments, mold, rats, water quality, solid waste, sewage and a variety of other issues.
Common examples of complaints we receive include restaurant employees not wearing gloves while handling food, mold in an apartment, bedbugs at an apartment complex, sewage surfacing from a failing septic system or tattoos being performed in someone's home.
To file a complaint related to an environmental condition, please contact:
Washtenaw County Environmental Health Division
705 N. Zeeb Road, P.O. Box 8645
Ann Arbor, MI 48107-8645
Phone: 734-222-3800
Fax: 734-222-3930
Email: l-zeebcss@ewashtenaw.org

When you call our office, please be prepared to provide the following information:
Your name, address, and phone number (Complaints can be anonymous, but are discouraged, as providing your contact information allows our staff to follow up if more information is needed).
Name of the person/entity you are filing the complaint against (person, apartment, hotel, restaurant, etc.).
Location or address of entity/site of concern (it must be in Washtenaw County).
Name and contact information for management/person responsible.
Nature of complaint, including detailed description (pictures can be helpful). If applicable, include a summary of what actions have been taken thus far to resolve the matter.
If you are a renter and want to file a complaint about your landlord, please talk to your landlord or apartment management company about the issue first! If the problem is not resolved in a reasonable amount of time, then contact our office to file a complaint.
When you file a complaint, please don't be surprised or discouraged if you are referred to another agency. Frequently, there can be multiple government agencies that may have jurisdiction or primary responsibility under law for managing a situation. For example, if you call our office to report outdated and poor looking meat being sold at your local grocery store, you will be referred to the Michigan Department of Agriculture, who has responsibility for these complaints.
Having responsibility for a variety of permitting, inspection, and complaint response activities puts us in the position of evaluating public health significance to determine the priority a complaint receives. For example, a complaint that raw human sewage is running down a road ditch will get an immediate field visit to investigate, while the report of an overflowing dumpster at an apartment complex may get a call to the apartment manager the follow day.
What we WILL do:
Washtenaw County Environmental Health staff will call you to discuss the complaint or incident and gather more information including whom you have reported the incident to, and what you and the responsible party have done to help resolve the situation.
We will then call the responsible party to see if they are aware of the issue, and what they are doing to remediate the situation.
Our role is often to serve as a mediator or communicator between the complainant and the responsible party, and clarify the roles and responsibilities of both parties. We also provide information to both parties regarding environmental issues.
What we will NOT do:
Washtenaw County Environmental Health does not have the equipment or resources to test for mold, detect odors or other harmful substances, spray for mosquitoes, etc. We can help you find companies that can provide these services for you.
In many cases, it is not necessary for us to make a site visit to verify the complaint. We have found that most incidents are resolved when we are able to get the two parties communicating, and when we can clarify the expectations of both parties. Some situations, however, will involve a site visit by our staff. We will also refer some complaints, as appropriate, to other local or state agencies.
We do not handle basic customer service complaints such as rude staff, lost reservations, or wrong food orders. Please report these incidents to the facility's management.
We cannot assist in breaking a lease agreement, receiving a security deposit refund, or suing responsible parties. Please seek legal counsel for assistance in these matters.
We cannot provide medical advice. If you have concerns about your health, please see your health care provider.
Having a public that is aware and that reports unsanitary conditions is an important part of the regulatory fabric that keeps our community safe.
Exampes of complaints we have received and responded to: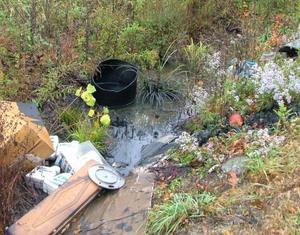 Leon Moore is an Administrator with the Washtenaw County Public Health Department's Environmental Health Division. He has worked in Environmental Health for 30 years. He can be reached at moorel@ewashtenaw.org or 734-222-3848.