Posted on
Fri, Jan 14, 2011 : 8 a.m.
Candid Cancer: An active role in your care matters
By Betsy de Parry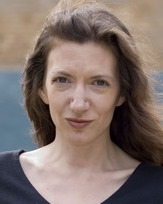 photo courtesy of Kairol Rosenthal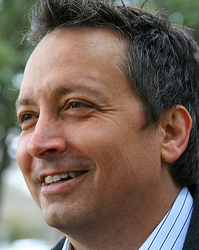 photo courtesy of Lynn Lane
When I was
diagnosed with non-Hodgkins lymphoma
, the most I knew about cells was that mine was most often in a pocket or at the bottom of my purse when it rang. I'd given no thought to the fact that cancer happens when cells in our bodies malfunction, much less that treatments use various mechanisms to strike their bad behavior. In other words, I was hardly prepared to make informed decisions that would affect my very life. Worse, cancer wasn't about to wait for me to return to school for an advanced degree in biology or medicine. Sound familiar?
So why not just tell the doctor to fix it? The short answer is that medicine has come much too far and become much too specialized for us to simply be passive participants. In many cases, there are treatment choices, and we can only make sound decisions if we understand them. And aside from cancer's physical impact, there are emotional, practical and day-to-day challenges that we need to face and address.
Much has been written about why and how to become our own best advocates. I personally prefer the term "consumer" since we really are purchasing goods and services, even if paid for by insurance. Whatever word is used, taking an active role in our care means participating in the decision-making process and sharing the responsibility for both our medical and non-medical needs, and that can lead to improving the quality of our lives and even the health care we receive.
In fact, if there is one thing I've learned from all the survivors I've talked with over the years - survivors of many types of cancer - it's that many of them are healthy because they became their own best advocates and learned everything they could about all treatment options. Many were told they'd be "lucky" to be alive in a few years. Others simply refused to accept the next recommended treatment and searched for different options. They talked with other survivors and got second or third or fourth opinions.
Of course those extra opinions may be less important depending on where you're treated. Here in Ann Arbor we are so fortunate to have world class specialists in our own backyard, and some of them virtually wrote the book on particular types of cancers, but that doesn't mean that we shouldn't get smart about our own diseases.
Last fall, I had a conversation with two of those survivors who, like me, had no medical or scientific background when they were diagnosed. Kairol Rosenthal, author of Everything Changes: A Guide to Cancer in Your 20s and 30s, was diagnosed with thyroid cancer when she was 27. Lynn Lane, founder and president of Voices of Survivors, was diagnosed with prostate cancer when he was just 41. Both became experts in their types of cancer and are convinced that they are alive today because they learned everything they could and pressed for the best health care possible — and in Kairol's case, she had no health coverage when she was diagnosed.
I invite you to listen to our conversation. It's long at an hour and 28 minutes, but from start to finish, it's packed with insight into why participating in our care matters and some great tips on how to do it.
Every one of us who has taken an active role in our care knows that having cancer and becoming educated consumers can seem daunting and overwhelming, but take it from me: As someone who started in the equivalent of cancer preschool, I assure you that it's not only possible to learn much more than you think, but the effort can improve the quality of your life and possibly even save it. Isn't that an effort worth making?
Next Friday, January 21: Evaluating online information
Betsy de Parry is the author of "The Roller Coaster Chronicles," a book about her experience with cancer and the shorter, serialized version she wrote for annarbor.com. Find her on Facebook or email her.