Candid Cancer: Newly diagnosed? The road ahead
Posted on Fri, Jan 7, 2011 : noon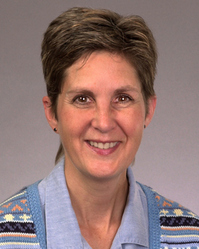 You have cancer. Those are three of the most frightening words anyone can hear. I know. I heard them — exactly nine years ago today. Well, I heard them, but I didn't believe them. After catching my breath, I was sure that someone had mixed up my tests with some other poor soul or otherwise made a mistake. It was a common reaction. After all, who wants to believe they have cancer?

A diagnosis is, in fact, the first step on a journey that sends us into unknown territory without a compass or a map, much less the time to get our bearings. Suddenly, we're surrounded by perfect strangers who are asking us to make decisions without our understanding the consequences, and they're often giving us very little time to make them. In my case, I've had more time to find the perfect pair of shoes to match an outfit than I had to make decisions that would affect my very life. And back then, I knew a lot more about shoe shopping than cancer.

So how do we prepare to walk through the valley of cancer? There's no one-size-fits-all answer, and no one can predict an individual's route, but most of us encounter common challenges along the way. Knowing them can help us prepare, and preparation helps us feel less out of control.

Last fall, I interviewed Judy Estes and asked her to give us a peek at the road ahead. Judy is a nurse practitioner at The University of Michigan Comprehensive Cancer Center's Multidisciplinary Lymphoma Clinic. In her more than 20 years there, she's launched thousands of people, including me, on their cancer journeys. Her vast experience yields more insight than anything I could write, and so I invite you to listen to our conversation which is appropriate for any type of cancer diagnosis and lasts for 46 minutes. You'll hear Judy discuss:

Getting good information


Developing a plan


Second opinions


The physical and emotional impact of cancer


How to accept help


Finances and employment
Listen:

The National Cancer Institute and The American Society of Clinical Oncology are also excellent resources to help you prepare.
If you're just beginning this journey, I'd like to tell you that the road ahead is predictable, but it isn't. There is no road map, but you'll find many guides along the way. There are no rules of the road. We make them up as we go along. And every one of us travels differently, according to our stage and type of cancer, our personalities, our cultural beliefs and our circumstances, but we share a common beginning. Frightening news is the starting gate where every success story begins, and there are nearly 12 million success stories in America today. May each of us shine as bright beacons of hope for you.
Next Friday, Jan. 14: An Active Role In Your Care Matters
Betsy de Parry is the author of The Roller Coaster Chronicles, a book about her experience with cancer and the shorter, serialized version she wrote for annarbor.com. Find her on Facebook or email her.