Daily dose of Health News with poll:

Docs push for new look, warning labels on hot dogs to promote kid safety

Posted on Tue, Feb 23, 2010 : 9:22 a.m.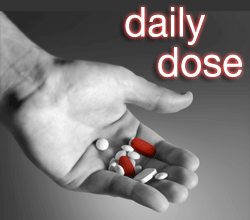 Here's a look at some of the top health news being talked about around the U.S. and the world today:
• A group of physicians from the American Academy of Pediatrics is calling for warning labels and even a redesign of the hot dog, which they say is simply too easy for kids to choke on, USA Today reported.
• Stroke vicitms who struggle communicating can be helped with their verbal skills with song. According to a report in the Wall Street Journal, a small group of stoke patients who struggled speaking were able to improve their verbal skills by singing their words, supporting previous research from the 1970s on the therapy.
• Americans and their doctors aren't doing enough to treat the condition of high blood pressure, one of the biggest risk factors for heart disease and stroke, a medical panel said Monday, the Los Angeles Times reported.
• The New York Times offered a look at an emerging science in transplants in which doctors actually hope the transplanted organ, like a liver, will eventually be rejected by the body. By that point, the idea is, patients will have regenerated their own healthy organ.