Daily dose of Health News:

Doctors warn of the dangers of the 'choking game,' 10 tips for better sleep

Posted on Thu, Feb 25, 2010 : 12:41 p.m.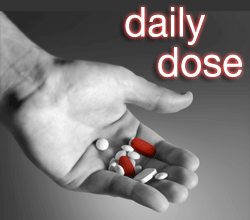 Here's a look at some of the top health news being talked about around the U.S. and the world today:
• A few years ago, the Centers for Disease Control and Prevention sounded the alarm about the "choking game," a bizarre adolescent ritual which involves intentionally trying to choke oneself to create a brief high, the New York Times reports. An accompanying column details a surgeon learning of the game.
• Women have long been told gaining weight before becoming pregnant or being overweight at the start of pregnancy puts them at higher risk for gestational diabetes. But a new study finds the first trimester is the most crucial time for weight gain that can increase the danger of developing the condition, the Los Angeles Times reports.
• Many Americans believe they have lactose intolerance and thus avoid dairy products, but no one really knows whether they are damaging their health, experts say.
• Trying to get a good night's sleep? U.S. News & World Report offers 10 ways to get better sleep - and maybe cure your insomnia.
• Almost one-third of young adults in their 20s lacked health insurance in the United States in 2008, BusinessWeek reports.