Posted on
Mon, Jan 3, 2011 : 6 a.m.
Everything Elderly - Jewish Family Services and Veterans benefits for seniors
By Alan Caldwell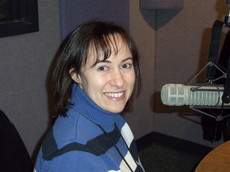 Everything Elderly is on Saturday mornings at 8:30, on 1290 am WLBY, sponsored by Senior Helpers. This past holiday weekend, we aired an encore program with guests from the Jewish Family Services and from the Washtenaw County Veterans Affairs Department.
Dr. Abbie Lawrence-Jacobson is the Director of Older Adult Services at Jewish Family Services of Washtenaw County. The first thing Abbie made clear is that Jewish Family Services is there for whoever needs help — you don't have to be Jewish. As Abbie explains in the conversation, one of the fundamentals of Judaism is to help to repair the world, and it's important to help serve everyone.
Abbie's group works to help older adults live independently, preserving quality of life and personal dignity and supporting family caregivers. The group provides a huge range of services, including short-term counseling, case management, friendly in-home visitors, caregiver consultations and transportation services. There is a minimal charge for most services, although no one is ever turned away for lack of money.
One of the unique services is Patient Partners, where volunteers go with patients to their doctor's appointments, as an advocate for the patient. The partner facilitates improved communications. They make sure all the appropriate questions get asked and fully document the visit for the patient and their family. As Abbie pointed out, doctors do not mind having a partner involved; in fact, doctors frequently recommend this service (because the doctors recognize that their patient care is enhanced through this program).
To get in touch with Dr. Lawrence-Jacobson or Jewish Family Services, please call 734-769-0209, or e-mail Abbie at abbie@jfsannarbor.org, or go to the website jfsannarbor.org. If you'd like to listen to the full 12-minute segment click: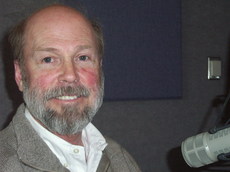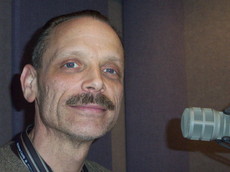 Our next guests were Mark Lindke and Michael Smith, representing the Washtenaw County Veterans Affairs Department. The talk focused on the benefits available to veterans, particularly seniors.
The department is a local county office, funded by county revenues. They have a staff of five, all certified county veteran service officers, all with at least 10 years experience.
The team provides case management services; they are advocates for the veterans of Washtenaw County. Many World War II Veterans believe that "I did what my country asked me to do, nobody owes me anything" However, they earned their benefits and should use them. There are non-service connected disability pensions available, such as "Aid and Attendance".
Michael shared a great story about helping a veteran who had been denied benefits three times. He appealed the case and was able to secure a $157,000 retroactive payment, as well as a significant annual disability pension.
The services of the department are free — they want to help, and they are there to help! If you would like to contact Mark Lindke and Michael Smith, you may call the Department of Veterans Affairs at 734-973-4540. To listen to the full 13-minute discussion click:
Alan Caldwell is the owner of Senior Helpers, providing in-home care services, primarily to the elderly. He can be contacted at acaldwell@seniorhelpers.com, or at 734-927-3111.