Posted on
Mon, Apr 4, 2011 : 5:57 a.m.
Medicare.gov website a great resource for finding local help
By Alan Caldwell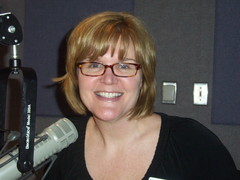 The website Medicare.gov is full of useful information, and is a great resource for those looking for information on local health care services. This message was shared by our program guest Tracey White, administrator for Heartland Home Health Care and Hospice. Tracey manages the Ann Arbor agency, which provides in-home health care with registered nurses, physical therapists and occupational therapists, as well as hospice and infusion services.
Medicare.gov is "the official U.S. government site for Medicare". At the website, you may click on the Resource Locator which lists many services such as hospitals, home health agencies and medical equipment suppliers.
The site allows you to click on three specific local resources and pull up a quick comparison. I've checked it out, and it is very easy to use and provides good information without overwhelming the user. Medicare.gov is a great resource where you can also apply for Medicare and research anything and everything on Medicare benefits.
Other useful websites when looking for home care agencies include jointcommission.org (The Joint Commission) and chapinc.org (Community Health Accreditation Program). These organizations review and accredit medical home care agencies, ensuring a consistent level of quality care.
To listen to the 12-minute discussion, click the audio link below:
If you would like to contact Tracey White or Heartland Home Health Care and Hospice, call 734-677-8140 or go to the website hcr-manorcare.com.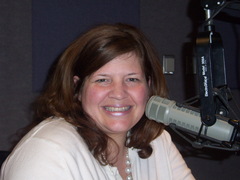 Photos by Sheila Doeden
Tanum Ollila is the sales and marketing manager at Brookdale Place of Ann Arbor and joined us as our next guest. She has a unique relationship to this Brookdale community, as her grandmother lived at Brookdale Place for a year and a half at the same time Tanum was working there. Her grandmother lived in their Alzheimer's and dementia care neighborhood, and it was clearly a good experience for both Tanum and her grandma.
We loved the way Tanum described Brookdale and what goes on there every day. She talked about creating "a pleasant day" for each resident. That very likely means something different for each person. Caregivers focus on what each resident personally enjoys — what activities, what hobbies. It is all about the resident. It's their home, not the staff's home.
The community is proud of its Innovative Senior Care program, offering in-house physical, speech, and occupational therapy. The facility provides the full continuum of care, allowing residents to age in place. A senior may move to Brookdale Place and initially be very independent and then receive more care as required. The community provides full dementia care and works closely with hospice services. To listen to the 12-minute talk (and to hear a funny story about Tanum's grandma and Elvis) click the audio link below:
To get in touch with Tanum Ollila or Brookdale Place of Ann Arbor, please call 734-327-1350 or go to the website brookdalelving.com.
Alan Caldwell and Sheila Doeden co-host Everything Elderly every Saturday morning at 8:30 on 1290 WLBY. In their day jobs, Alan and Sheila co-own and co-manage Senior Helpers, providing in-home care services, primarily to the elderly. Both can be contacted at homecareexcellence@seniorhelpers.com, or at 734-927-3111.