Posted on
Wed, Feb 8, 2012 : 9:25 a.m.
Try these foods to keep your heart healthy
By IHA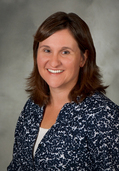 February is Heart Health month — a perfect time to take stock of what you're doing to keep your heart healthy. Are you eating foods that can keep your blood pressure and cholesterol levels in control?
Below is just a sampling of foods to include in your daily diet to keep your heart healthy. For a more in-depth look at your diet, you may consider seeing a registered dietitian.
Blood pressure:
To keep your blood pressure in a good range, reduce the amount of sodium in your diet and be sure to include "blood pressure friendly" foods rich in magnesium, potassium and calcium:
Magnesium rich foods include: whole grains, nuts and seeds, spinach, Swiss chard, soybeans, oatmeal, lentils and legumes. Magnesium is even found in chocolate, but choose dark chocolate and eat small portions!
Good sources of potassium include a number of vegetables (like potatoes, mushrooms and tomatoes), legumes (like garbanzo beans and pinto beans), lentils, fruits (such as citrus fruits and bananas), nuts, avocados, lobster and scallops. If you have kidney disease, ask your physician before including too many potassium-rich foods in your diet.
Calcium is found in dairy products (choose lower fat varieties), fortified soy, rice and almond beverages, fortified cereals and juices, tofu, almonds, green leafy vegetables, broccoli, and canned salmon.
Improving cholesterol levels:
Include foods that contain plant sterols, which are natural substances that have been found to reduce cholesterol. Plant sterol rich foods include: almonds, pistachios, sunflower seeds, legumes like chickpeas (garbanzo beans), lentils and white beans, rye, oats, barley and fruits like apples and oranges. Some vegetables that include plant sterols are broccoli, Brussels sprouts and cauliflower. Keep in mind that a portion of nuts or seeds is about the size of a golf ball.
Mmmm... chocolate! Studies have shown that eating chocolate can help reduce blood pressure, lower insulin resistance and help keep your blood from forming dangerous clots. Cocoa contains antioxidant properties called flavanols, compounds that help widen and relax arteries, making them more flexible. Choose unsweetened cocoa or dark chocolate with a cocoa content of at least 70 percent, and watch your portion size — about the size of two dominos.
Eat more beans. Soluble fiber rich foods from the bean and legume family can lower cholesterol levels, improve your digestive health, and help fight off diseases. Include beans as a mid-afternoon snack (hummus and raw vegetables), as part of your lunch (like in a chili or soup) or a side dish at dinner (a nice mixed bean salad instead of mashed potatoes). If your diet is low in fiber, be sure to include these gradually to prevent "tummy trouble."
Mary Niester, RD, MPH, is a registered dietitian and nutrition specialist with IHA. She has extensive experience in the clinical and public health areas of nutrition and has interest in diabetes, cardiovascular disease and health promotion. Mary practices at IHA Brighton Family Care located at 2305 Genoa Business Park Drive, Suite 200, Brighton. She also practices at IHA Pinckney Family Medicine located at 1255 East M-36, Pinckney, MI 48169. She can be reached at 810-494-6840 in Brighton or 734-878-1000 in Pinckney. For more information or to read more posts on the IHA Cares blog, please visit www.ihacares.com.