Posted on
Mon, Feb 27, 2012 : 5:57 a.m.
Senior community adds more space, a lot more space
By Alan Caldwell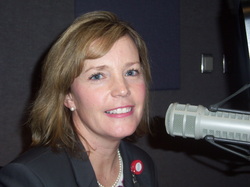 We had the pleasure of welcoming two guests from Glacier Hills to the program this past weekend. Jennifer Bartscht is the marketing manager, and Debby Stewart is the assisted living nurse manager with The Manor at Glacier Hills.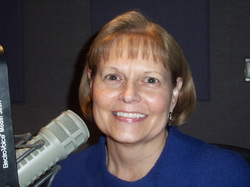 Glacier Hills is a nonprofit organization providing a full continuum of care, from independent living to skilled nursing and dementia care. And Glacier Hills is expanding, getting bigger and better than ever.
Jennifer shared how their assisted living building, The Manor, has just added a new dining room and a new larger entryway. The old dining room will be renovated to be an additional activity area, allowing for more activity options.
Glacier Hills is also currently building an entirely new rehabilitation facility that will feature private rooms and a therapy pool.
Debby spoke about her work in The Manor, and how they work hard to make it a true home for their residents. The care plans are unique for each person, it all depends on your personal preferences and the activities you want to join.
The activity choices are numerous, from indoor beach volleyball to art, music offerings, and exercise programs. Of course, there's also the library, beauty shop and gift shop, all part of the community.
Debby emphasized how the staff is really the heart of what Glacier Hills provides to their residents. She has a wonderful team assisting residents with their specific needs and requests. Debby said she enjoys the hugs she gets all day long.
To listen to our 13-minute talk, click the audio link:
To get in touch with Jennifer, Debby, or Glacier Hills, call 734-913-0730 or visit their website at glacierhills.org.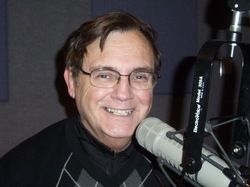 Photos by Sheila Doeden
We next had the distinct privilege of hosting Fred Sanchez, the president of the Kiwanis Club of Ann Arbor. Kiwanis is a local service club with 174 members whose basic mission is to help the children of the world. I am a proud member of the club and it's a great group of folks — lots of retirees and also bunches of younger people as well.
Fred talked about the numerous scholarships and camperships the club provides to deserving local children each year. Kiwanis also provided over $160,000 in grants last year to Ann Arbor area organizations that help the community, including the YMCA, The Salvation Army, Ele's Place, SafeHouse Center, The Ann Arbor Hand-on Museum and the Housing Bureau for Seniors.
The club's big fundraiser is the weekly thrift sale, open Saturday mornings from nine to noon at the Kiwanis Activity Center at First and Washington in downtown Ann Arbor. Fred described the sale as an old-fashioned department store full of wonderful gently-used merchandise at very reasonable prices. As Fred says, the sale is funky! It's a lot of fun to shop there, and provides a rewarding experience for the volunteers and club members that staff the sale each week.
The club has a voucher program to allow individuals and families in need to shop at the thrift sale, using their voucher for their purchases. These shoppers have full access to the store's inventory and get to chose exactly what they need and want.
Club members participate is some fun social activities as well, from the annual Tigers game outing, to golf events, picnics, and spaghetti dinners.
To hear this 13-minute discussion, click the audio link:
To get in touch with Fred or the Kiwanis Club, please call 734-277-7077 or visit their website at aakiwanis.org.
Alan Caldwell and Sheila Doeden co-host Everything Elderly every Saturday morning at 8:30 on 1290 WLBY. In their day jobs, Alan and Sheila co-own and co-manage Senior Helpers, providing in-home care services, primarily to the elderly. Both can be contacted at homecareexcellence@seniorhelpers.com, or at 734-927-3111.