Posted on
Mon, Nov 19, 2012 : 5:57 a.m.
Now is the time to check your Medicare plan
By Alan Caldwell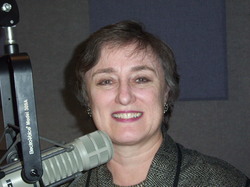 If you want to change your Medicare plan you need to do so by Dec. 7. On the radio show this past weekend, we had a timely discussion with Karen Wintringham from Health Alliance Plan (HAP), where Karen is the vice president for Medicare programs. The Medicare open enrollment period is currently underway but ends on Friday, Dec. 7. If you don't take any action, you will stay in your current Medicare plan for another year.
Karen suggests reviewing your personal situation. Has your health changed, what medications are you now taking, and has your current plan been working well for you? You also need to review your current plan for any changes they made for next year.
Several plans have made changes for the coming year that may affect your coverage and/or your deductibles. You want to understand those changes now, not find out about them next year and have an unexpected financial surprise.
If you want to better understand Medicare or need a refresher on how it all works, HAP has created Medicare in Minutes. This is a series of four animated videos, each about four minutes long. These are high energy, fun and very watchable while providing a great deal of useful information. These are available by calling HAP or at hap.org.
Karen also spoke about health care reform which continues to be a topic of conversation. There are no major impacts on Medicare coverage. The prescription drug 'donut hole' continues to shrink.
There is also increasing coverage of screening tests for different medical conditions. Colonoscopies are now a covered procedure. Karen emphasized people should have their colonoscopies as their physician recommends, as cost is no longer an obstacle.
To hear this 13-minute discussion, click the audio link:
To get in touch with Karen or Health Alliance Plan, call 800-971-7878 or access the website hap.org.
Photos by Sheila Doeden
We next learned the new Redies Center for Rehabilitation and Health Living is now open in Saline. Stacey Gamblin with Evangelical Homes of Michigan joined the discussion to share this news. Stacey is the director of sales, marketing and admissions with Evangelical.
The Redies Center is adjacent to St. Joe's Hospital in Saline, and features 26 private and 28 semi-private rooms. This short-term rehab facility is truly state of the art.
The physical therapy gym has smart card technology. Patients slip their computer card (like an ATM card) into each exercise machine they use. At the end of their therapy session, the center's computer can analyze their data and show their progress. This takes the guesswork out of the equation, using accurate information to track rehabilitation improvement.
The Redies Center provides a very complete range of rehab services. Besides physical therapy, the center offers occupational, speech, massage and aquatic therapies. For occupational therapy, there is a beautiful new kitchen that allows patients to practice daily tasks before they get back to their own home.
Evangelical is particularly proud of their new aquatic therapy pool. This is a saltwater pool with the water set at a warm 93-97 degrees. Therapists use below-water cameras to observe range of motion.
Stacey told us all about their bistro area with the Blossom Cafe, which has become a big hit. The cafe has lots of healthy choices and the technology to recommended good options for those on special diets. The cafe also has several different seating arrangements to allow patients to practice getting up and down, like they might need to in a restaurant setting.
We were also intrigued to learn about the center's Life Trails, where patients can practice walking outdoors on different types of terrain.
To listen to this 13-minute talk, click the audio link:
To get in touch with Stacey or Evangelical Homes of Michigan, ase call 734-669-3706 or visit their website evangelicalhomes.org.
Alan Caldwell and Sheila Doeden co-host Everything Elderly every Saturday morning at 8:30 on 1290 WLBY. In their day jobs, Alan and Sheila co-own and co-manage Senior Helpers, providing in-home care services, primarily to the elderly. Both can be contacted at homecareexcellence@seniorhelpers.com, or at 734-927-3111.