Posted on
Mon, Nov 28, 2011 : 5:57 a.m.
HAP official says they're ready to help with Medicare enrollment, which ends on December 7
By Alan Caldwell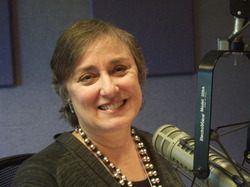 Karen Wintringham from the Health Alliance Plan joined us on the show this past weekend. Karen is the vice president for Medicare Programs with HAP, a Michigan-based nonprofit health plan.
With health reform, the Medicare enrollment period has changed. For the 2012 plan year, the enrollment began Oct. 15 and ends very soon, on Dec. 7.
Karen encourages people to complete a personal health assessment each year. It's helpful to think through how your current plan delivered for you, whether you had changes in your health or have your needs changed for the coming year.
HAP provides many ways to learn more about your Medicare enrollment options. They are holding workshops in Ann Arbor on Nov. 29 and Dec. 1. There is also lots of information available at hap.org. Karen additionally emphasized that medicare.gov is a terrific online resource, where all the plan information has been reviewed and approved by Medicare.
HAP strongly encourages and promotes achievement of personal health goals. To help with this objective, HAP offers the Flexible Health Options benefit where members can receive up to $40 per month. This benefit can be applied to the cost of a gym or health club membership or other qualified programs.
Karen emphasized the importance of "moving your body," being proactive and maintaining your health. Get some exercise in whatever way works best for you —swim, stretch, walk.
To listen to our 13-minute discussion, click the audio link:
For information on the workshops, call 800-971-7878. For Medicare enrollment, HAP staff is available at 800-868-3153, or visit their website hap.org.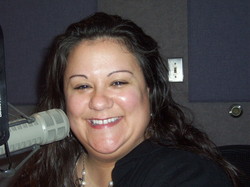 Photos by Sheila Doeden
Rosemary Frenza joined us for our next talk. Rosemary is an attorney with the Legacy Law Center in Ann Arbor, where they specialize in estate planning and elder law.
Rosemary spoke about a unique aspect of the Legacy Law Center, their Life Care Planning. There are three aspects of this special focus. The traditional estate planning includes the preparation of power of attorneys and wills. In-home assessments of the living situation allow for a good discussion of care options and utilize the firm's in-house social worker. The third component is the planning for public benefit programs, including Medicaid and veteran benefits.
Rosemary has been very involved in the promotion of their Life Care Planning services. They have received very positive feedback from families, organizations and businesses. People are anxious about their long-term future. Proper planning can really help ease worries and concerns, and better ensure a more comfortable quality of living at the later stages of life.
We also talked about the importance of having the two different power of attorneys —financial and health care. These documents allow you to name the person who will make decisions for you in the event you can't. These may be two different people, and while they are frequently your spouse, you may decide on an adult child or a trusted friend, as your primary or secondary agent.
Rosemary is also trained and experienced as a mediator and gets involved with family and probate issues. She finds this work very satisfying as she can help resolve concerns while keeping people out of court.
To listen to this 13-minute talk, click the audio link:
To contact Rosemary Frenza and the Legacy Law Center, please call 734-995-2383, or you may visit their website legacypllc.com.
Alan Caldwell and Sheila Doeden co-host Everything Elderly every Saturday morning at 8:30 on 1290 WLBY. In their day jobs, Alan and Sheila co-own and co-manage Senior Helpers, providing in-home care services, primarily to the elderly. Both can be contacted at homecareexcellence@seniorhelpers.com, or at 734-927-3111.