Posted on
Wed, Dec 14, 2011 : 11:55 a.m.
Healthy holiday eating tips - you can make it through the festive season with no regrets
By IHA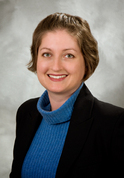 'Tis the season to overeat from Thanksgiving all the way to New Years, right? Well, it doesn't have to be. Typically many of us overindulge again and again during the winter holiday season, but that can often result in unwanted weight gain as well as feelings of being overstuffed, sluggish and even guilty.
Here are some tips to help you make it through the holidays with no regrets:
Don't arrive at a holiday gathering on an empty stomach. If you get there with a huge appetite and are faced with a table full of treats, you will undoubtedly eat more than if you arrived satisfied from a small, healthy meal.

Choose your calories wisely! When faced with an excessive buffet of food, load up on low-calorie foods like vegetables and fruit, and then enjoy the special fare of the season. You can have calorie-laden cheese and crackers any day of the year, but Aunt Martha's cheesy potato casserole only comes around once a year. Take a small spoonful, eat slowly, and savor every bite.

Don't park yourself right next to the buffet table. Take a small plate or napkin, choose a few items you really want to eat, and then walk to another spot in the room to mingle. If the food is out of sight, it is more likely to be out of mind.

Leave room for dessert. Instead of depriving yourself, try cutting back on appetizers or dinner if you know you will want dessert.

If you love to bake cookies for the holidays, keep enough for a day or two and give the rest away. Or, freeze the dough and bake a few cookies at a time. If a tray full of cookies is sitting on your kitchen counter, a tray full of cookies will get eaten.
Instead of making weight loss your goal this holiday season, consider it an accomplishment to maintain your current weight. Most of all, enjoy this season and all of the delicious festivities that come with it, free of guilt, having made smart choices this year.
Dana Schaad, MPH, RD, is a registered dietitian and IHA Nutrition Specialist. Dana provides nutrition counseling in many areas, including weight management, diabetes, cardiovascular disease, pregnancy and pediatrics. She also focuses on overall health and wellness, as well as chronic disease prevention. For more information, locations or to read more posts from the IHA Cares Blog, please visit www.ihacares.com.